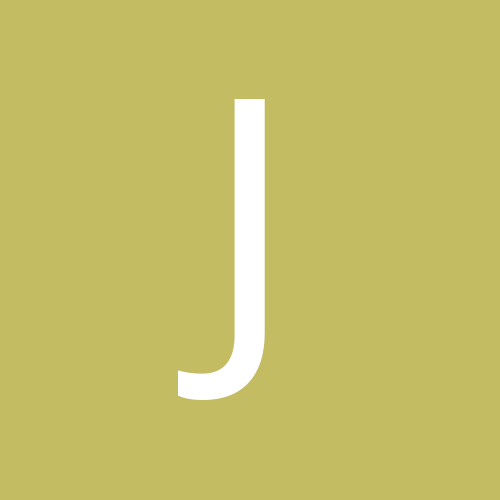 Content Count

99

Joined

Last visited

Days Won

2
Community Reputation
80
Excellent
About J5ive
Rank

Really Trying Hard


Birthday

09/19/1958
Profile Information
Where I Prefer To Ride

Dirt & Street - I'll ride anywhere and everywhere because I just like to ride.

Location
Interests

Riding, playing Softball, Traveling and just enjoying life

Gender
@350thumper you get deep with your philosophical writtings... The reason I'm not riding currently is because I'm recovering from leg surgery. I've been sitting around watching TV, videos and reading for 6 weeks with a couple more ahead of me. When I get cleared to put weight on my leg...it's going to be like the Thin Lizzy song "Jailbreak"... And yes...it's your turn to buy next time - lol

One day... I'll be good enough to join along in something like this ride. Till then - Have a Blast!

I find this topic Very Helpful - Thanks for asking @SlowpokeShorty @Zubb "I pretty much have MM's whole showroom in my garage. Come on over and check it out if you like. I'll share what I like and don't like and why" @shutterrev Let's do another group swap meet / bbq sometime When I'm cleared to ride again, I'd like to see/hear your pro's/con's on riding gear. I want good gear - but how do you tell? Site & Store reviews are good, but you don't know the people giving them and they might be paid. This thread is great for Noob's like me because, if people share their real life experience/knowledge of gear, I'll have a better idea of what's what. The cost of good gear will be worth every penny...if is saves me from injury.

Hey Mark, Welcome...I think you'll find this group is very welcoming. Like you I have tons of years/miles of street riding (I'm 64 also). A year or two ago I decided to try this ADV/Off road thing, so I got a bike and found this group. Since I've joined, they've had "Tech Day's" where a member opens his shop for people to come over and work on their bikes (I used it to meet people), a "Noob camping trip" one of the member put on a local overnight camping trip so you can lean to pack, unpack, set up camp - plus meet a ton of people. Also, someone is always putting on some type of ride and they usually call out what level you need to be to go on it. Look for "Noob rides" because there will be more experienced riders that join the ride and they'll help you out with advice. I took a couple of Off Road classes to try and help me get me feet wet - you might want to look into that also. I'm sidelined due to an injury - but look forward to joining you on a ride as soon as I'm back (I'm a Noob also).

J5ive replied to Ptkatoomer's topic in Camping

Tom your statement hit home with me - my first Adventure ride was a solo trip cross country. I was on a comfortable bike, I had a HD bagger - but being on the road for 30 days by my self meeting new people and seeing new places was the Adventure...

@padu & @robertaccio you're looking at the technical, logical side of it, which I believe you are totally correct. It'll be unattainable for most of us with the cost of the unit and the maintenance. I just brought it up for FUN factor, I think it would be cool and add a whole new type of Adventure Touring. It'd make you feel like a Eagle flying around.

Take a look at this article...it sounds WAY to cool to be true. I want one!!! It's a few years away, but it could add a whole new dimension to "off road" or "dual sport" riding... It might be a pain to get through the ad's - but it's a fun read https://robbreport.com/motors/aviation/jetpack-aviation-air-motorcycle-certified-two-years-1234790824/

@DSM8 ah-ha...thanks for the enlightenment...drop down from the side. My mind went to a toy hauler with a bed that drops down from the ceiling, above where the toy is stored. I like the one in the link MUCH more. That's more of what's rattling around in my head.

From the link, it looks like you're searching Utility Trailers, but from your description, it sounds like a Toy Hauler, especially with the drop down bed (it's a space saver). If I buy new - I'm thinking...utility trailer, 6 or 7' wide, 7' tall and 12' long. V nose for sure, going back and forth on the tandem axel. If I buy used...I'll have to see what's out there. Ramp door vs Barn door. As far as the rear door, with your space at home, it doesn't matter for you. I was looking at a ramp door, easier to load/unload. But at home, I have limited space to park it, I think barn doors will work better for me. I'll just need to bring a ramp with me. If I park it at a storage yard, then ramp door. If I keep it at my house, I might use the trailer to store a bike or two - the barn door will allow me to get a bike in and out without having to move the trailer.

@padu Love the video... Great Job

@DSM8 I'm looking getting a trailer also. However, I was thinking Utility trailer. I recently took a small utility trailer 5x8 on a 2 week trip. Found things I liked and didn't like with it. I'm going to use that trip as guide for the one I get. I want to haul a bike (maybe 2) and be able to sleep in it (if need be). If you move forward with building one, I'd be interested in learning how you go about it and what you're going to put in it.

I want to wish everyone at San Diego Adventure Riders a very Merry Christmas and Happy New Year!!! I hope 2023 is your best year yet. Especially the one's I've been lucky enough to personally meet. I'm thankful that I've been able to meet so many great people in the short time I've been on the site. I've found everyone very welcoming and supportive. Many giving their time, whether at a Tech Days, putting together a Noob camping trip or different people taking me on rides at a pace/level that I didn't stress the whole ride, people willing to share their bike so you can try out different kinds/styles. Everyones willing to share their knowledge and experience with you. Have a good one all - Merry Christmas

@Goofy Footer you hit the nail on the head...I was thinking that exact thought - get out of the house and be with like minded people and hopefully learn a few things. We need to talk about this - give me a call sometime soon. I have a story about Panamint Springs Resort...from many years back, I think it's funny, my wife...not so much. I had a blast - but paid the price the next morning...

I'd like to attend...however, it might have to be next year. I think I might still be on the mend come March. I'll know more very soon.

@Goofy Footer - your right...freedom at it's finest. Plus, LOVE the opening soundtrack - ya got to love Steppenwolf!!!