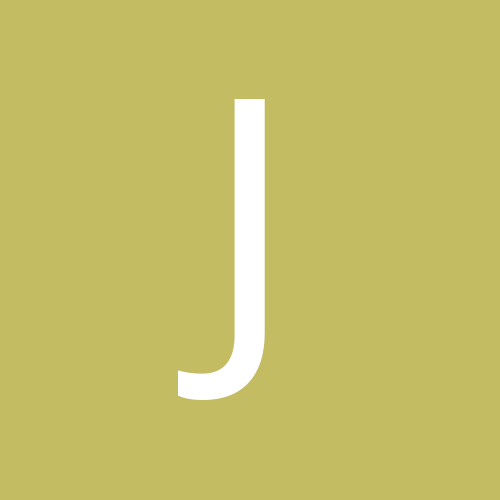 Content Count

116

Joined

Last visited

Days Won

2
Community Reputation
92
Excellent
Profile Information
Where I Prefer To Ride

Dirt & Street - I'll ride anywhere and everywhere because I just like to ride.

Location
Interests

Riding, playing Softball, Traveling and just enjoying life

Gender
I like the Gore-Tex stuff I have. Jacket, pants, boots and some gloves. I also have some non-GoreTex stuff, it also works for me. Some say it's too hot, but they may run hotter them me. I'm new to the ADV world, so I wanted to try Gore-Tex and other "Stay Dry" gear. Being new, I wanted to see about this "All in One" aspect to gear. It seemed to make sense in a motorcycle Traveling/Packing world. I went for top names because I didn't want to buy twice. So far, things worked as advertised. Keep in mind, I'm coming from the Harley (old school) world. My leather Jacket 9-10 lbs, chaps 2-3 lbs, boots 5 lbs., then you pack a rain suite – so you can see why the lightweight, all in one gear was attractive to me. Riding in the leather gear isn't bad, it was the packing it on the bike when not using it was the challenge. Durability is outstanding, 25+ years on the Jacket…just mink oil and leather conditioner a couple times a year. The ROI is outstanding… Now, my new goal/sights are set on Lightweight, warm and stay dry gear. I don't care if it's Gore-Tex, Drystar, whatever as long as it keeps me dry and warm. Hopefully some gear will transfer to my HD No problem with layering if its lightweight. Example, on a suggestion from @Zubb, I bought a Marrakesh Jacket. I have a light puffer jacket and a rain/windbreaker, I'm going to use with it.

Great photo's. Agreed, #3 is outstanding!

Hey @Goofy Footer, yes I'm back to riding. I'd do the Noob Camp in a heartbeat, I had a blast last year, plus learned a few things. However, I've been invited to the Honda (Geico) Adventure Rally with @moto_rph, @shutterrev, @Hawkins. Thought I'd give it a look see... Curious to see if it's anything like some of the Harley rally's I've been to (minus the pavement vs dirt thing), the off bike activities...

Welcome, see ya out there.

Thanks for doing this again Dave! I'm planning on coming by... @tubebender - it's cool.

Welcome. Hope to see ya out there

@nostep - Thanks for the heads up. The Voile look similar to the Giant Loop Pronghorn straps. I'm going to have order one to compare apples to apples. The Voile 20" is $7/each - Giant Loop Pronghorn 18" is $29 for a 2/pk. The Voile are WAY less expensive, especially if they're the same quality. Voile offers co branding...I wonder... Giant Loop Pronghorn - https://www.giantloopmoto.com/product/pronghorn-straps/

@shutterrev - I'm bringing some gear to show what I have (not selling) for the other new guys to check out and to compare to other peoples stuff. I was hoping the experienced riders would bring an array of gear for us Noobs to check out. I want to see what other people use and their thoughts on it, pro's/con's. I feel, if you or anyone has stuff to give/trade/sell to us Noobs, bring it - all that much better...win/win for all. In fact, weren't you the one who brought up the swap meet idea???

@A 2 - Please bring photo's (on your phone). I'm very interested and have questions, photo's will help. I'm looking at getting one and doing a minimal build - e-trac, shelf, folding bed/couch, just basic's.

@DSM8, hopefully you get experienced riders to show up with gear to show off (bring it in their cage). They've gone through the "learning curve" - their user experience might save us Noob's time and money. I'll bring my Klim Carlsbad Jacket & Pants, a Moose Racing XC1 Body Armor shirt, gloves (to show - NOT sell) I'm hoping others bring Body Armor shits/vest, light weigh riding gear (jacket/pants) so we can see/compare them before we buy. I've seen that HWK gear online and someone on Youtube uses it - hope it comes, would love to see it up close. THANKS for hosting this event!!!

MotorcycleGear.com is having a moving sale - might be able to find some stuff here. Example: Klim 2020 Marrakesh Jacket $309 - on the Klim site new are $420. Worth looking at some of the gear... https://www.motorcyclegear.com/street/moving_sale/

WOW...had the same thing happened to me. I was rear-ended at an intersection, went sliding across the ground...like you, the knife in my pocket acted as a slider. The clip was scrapped up, but it saved me a lot of pain. Made me wonder if I should carry a knife in both pockets...

Congratulations, that a nice looking scoot... Now the spending starts, riding gear, bike protection, luggage, etc. But, that's also the fun part.

I'm good either weekend. Let's get it on the books... @Goofy Footer where the heck did you find that video??? We're going to have to check your movie selections...most of us are into action, shoot'm ups and throw in a bike/car chase and we're happy. But you...

That Smell (not Lynyrd Skynyrd)...there's nothing like the smell of a 2 stroke. @Goofy Footer - Excellent video, even if I was more 70's, 80's...