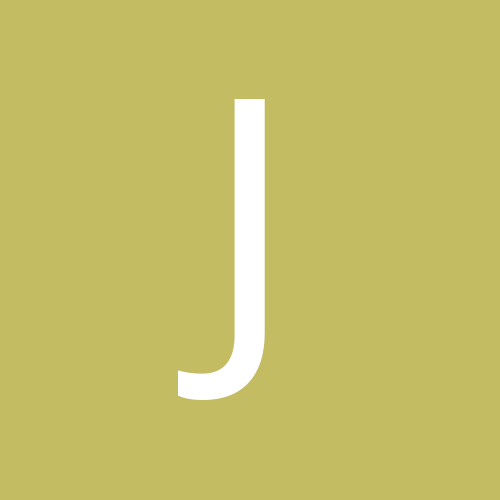 Content Count

37

Joined

Last visited
Community Reputation
23
Excellent
About J5ive
Rank

Movin' Up in the World


Birthday

09/19/1958
Profile Information
Where I Prefer To Ride

Dirt & Street - I'll ride anywhere and everywhere because I just like to ride.

Location
Interests

Riding, playing Softball, Traveling and just enjoying life

Gender
@tntmo I'm in - I put it on my calendar for 10/22-23.

@Zubb good for you - how cool that you got to do this with your son. I hope this isn't the end of the story, I enjoying it too much. Thanks

I would like to join in on this. I've been kicking around the idea of doing an overnight camping trip - just to see if I can do it. This is just the ticket for me. If the dates work, I'm in

@Hawkins I'm very interested in what you find, Please share the info. Maybe put together a "Group Buy" if there's enough interest - sometimes companies will a give a price break if you purchase "X" many. I've been in on Group Buys for aftermarket Harley parts.

@DSM8 I'm the Harley guy...

@DSM8 that's exactly what I'm finding with this site (SDAR)...and why I enjoy checking the forms board. People like you. I've seen the people on this site are willing to help others, whether it's a Day in the Shop (or whatever it was called), a Newbee Ride helping others gain experience or @Hawkins reaching out to me to go for a ride after I joined the site and @350thumper putting on a ride this weekend in the sand... SDAR is a site with just a bunch of Good Guy's trying to have Fun and help others along the way!!! DSM8 - Good on You and Good on the rest of you, who help people out

@350thumper I want to Thank You for the ride. I learned a lot about riding in sand, it's not for the timid and it takes a lot of skill to be successful at it. You constantly checked behind to make sure I was still there and your encouragement after I was successful going through an obstacle was excellent. You were/are a great guide…stopping at difficult points to discuss how to pick the best line through an obstacle – pointing out the plus and minus of each line. That alone was worth the price of admission! But best of all…in the post, you didn't even mention that I had a "get off" in the first 100 yards of the leaving the pavement (LOL). Didn't have any more the rest of the day – but I can't count how many times I came close the hitting the sand. That's one pair of shorts I have to throw away… As a new person to ADV riding, I need a ton more work…on both soft and hard pack. Darren, Thank You for helping me yesterday!!! @Pokey151 we'll see ya soon - I'll tell you about my trip north. Let me know when you want to get a cold one

@350thumper OK, see ya Sunday at 9:00 @Hawkins & @Pokey151 - if you go, do you want to meet somewhere and ride out together? I live in Poway

@350thumper I'm in...it's about an hour and a half for me to get there - say 9:00. What day

@350thumper what day are you looking at?

@350thumper wow...you don't waste any time. Sounds like a plan. I'm interested when are you thinking of doing it?

@Zubb winner, winner, you are correct...Hawaii it's the only state I haven't ridden in (or been to). Trying to make it happen this year... @Goofy Footer heck, I didn't know I had to do a report...might not have said anything about going to Alaska...LOL. I'll have to look around on the "Forms" to see what has been done in the past, so I know what's expected. Heck, I don't even know how to load photo's on the site. I tried to put a photo on my profile and it was rejected. As far as my gypsy soul...Zubb was correct again, I married wisely. She supports my solo trips (maybe she's just glad I'm gone for awhile).

@350thumper Thanks...I'd love to join a ride like that. Please keep me in mind.

As stated in a different post...Easy Rider did it for me - I wanted to explore the US on a bike - via back roads. I still get out and ride my HD's as much as I can. There's just something about it I can't explain...my wife know's I have the soul of a gypsy. Now it's Youtube, watching all the BDR stuff, trips in Alaska on ADV bikes. In fact, just got back from Alaska, I rented a BMW GS850 up there and did about 1,300 miles paved/dirt (60/40). My inspiration to do Alaska had a lot to do with the Youtube video's I was watching (also, got to check off my 49th state I've ridden a bike in) My new goal is - to do some BDR's on my Tenere 700

@350thumper would love to do this - but it's way over my head. I'm going to work at being able to join this kind of ride soon. Have a BLAST!