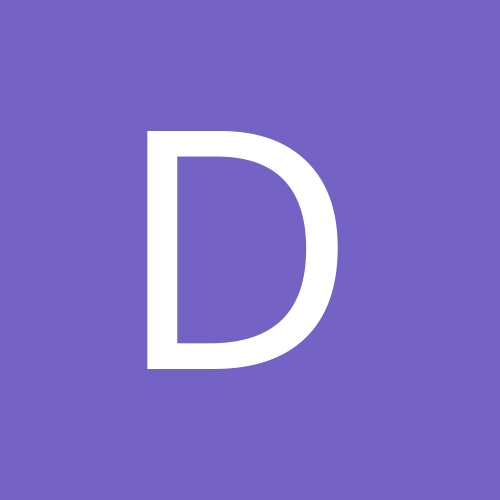 Content Count

242

Joined

Last visited
Community Reputation
16
Good
Recent Profile Visitors
The recent visitors block is disabled and is not being shown to other users.
Dirt Rear: Dunlop 908 Dirt Front: Pirelli Scorpion Rally Used these as got to tires for years on the 990 best combination for longevity I found to date but the 908 got stupid expensive

Ahh I did not see that, reading comprehension and all iz hard

I just bit the bullet and decided to quit messing around, after trying numerous option and having one of their standard holders on my bike for almost 5 years now it was a no brainer and it has worked perfectly on trip thru Baja on the 990. https://shop-hondogarage.com/collections/phone-mounting-systems-motorcycle/products/juiced-squeeze-wireless-charging-phone-mount

There is also an online petition you can sign https://www.opencampaign.com/petition/forest-service-terminates-award-winning-volunteers/8183

There may be a background setting for the website that will automatically size all pictures to help conserve space. Does that exist?

Also a pretty decent wrench on the bikes. Do we have a place where we can offer up services to members? For instance I am a tig welder and fabricator so have made some one off stuff for peoples bikes that were traveling when I hosted them. I do stuff like that for a hobby. Compensation must be double ply...Charmin preferred.

I have had some request for the GPX file of this trip. If there is a way to share it/attach on this site let me know of PM an email and I will sent it. @Oracle

Its all filled in there are no stairs right now overall was easier than any time I ever rode in the past and drz is faster than the klrs on this ride just not as fast as the 990 🤭

So got a few days off from work, suckered some people to come out and join me for 4 days of riding in Death Valley. We rode up from San Deigo and stays at Panamint Spings. Players. DSM8 (990), Dan Diego (KLR), Jon (KLR) and Sal (DRZ400) The plan was for day 1 to do the Gohler to West Side road loop, day 2 was Hunter to Lippencott back out via Saline Valley. Map of the two days rides One the way on we did a quick side trip to the Kilns. Road was in good condition and no real surprises. Just a nice way to end the day after doing 200 miles of slab to get there. Still a lot of snow up there which was also nice, no bugs. We started out hitting pavement on Friday KSU at 8am, knowing it was going to be a very long day. We took Indian Ranch Road to Ballarat. This was it's usual fast paced ride so no real drama. Just smooth and spread out due to dust. Stopped at Balarat and spoke with Rocky, put a few bucks into the jar since I did not buy any soda's alway want to support him whenever we are there, he was excited about the rallys coming thru over the next few weekends. From there we rode to the bottom of Gohler. This was the best I have ever seen it condition wise, did not even know the waterfall was there until right as I went over the top of it. Other than the typical slowing due to all the twists and turns it was really a cake walk of a ride. We did the side trip up to Barker Ranch since they had never been there before, again easy enough to ride. (no pics) As we got to the top it was getting cool and the weather was simply perfect for the time of year. We took a break at Mengal's cairn. The downhill side as a challenging drop (the first one). I laid the bike down there, my only drop of the trip. Another team member went for a flying lesson. No injuries other than pride, and many meme's to come from this I am sure. Video blob:https://dsm8.smugmug.com/f7fc024e-ca1b-4c69-bfe5-fa8b44006d5b blob:https://dsm8.smugmug.com/e075a71b-6ff5-4744-be3e-53ead42eeeac From there it was a pretty easy ride to the Geologist cabin. They have really outdone themselves maintaining this cabin. It was pristine, well stocked and had a lot of nice amenities. The shitter was pretty good too. From there we just took the road out from the stipped butt and headed to west side road. One of our riders was not used to this kind of riding and getting pretty tired at this point so we opted to head south. Getting on pavement we made a stop at bad water. Went on to Furnace Creek and then continued after a decent break on pavement back to Panamint. We wanted to do Titus but did not have enough hours of daylight. We did just shy of 190 miles that day. Saturday was the Hunter Mountain/Lippencott loop. This was only about a 110 mile day so we started out around 930. Made a stop at Crowley point, a few months ago a jet crashed in the canyon so they no longer do the fly by's which is a little sad. From there hit Saline Valley and it was just a fast ride up to the hunter mountain turn off. Conditions were near perfect and the road was in some of the best shape I have ever seen. There was a little snow on South Pass but for the most part it was clear sailing all the way thru. blob:https://dsm8.smugmug.com/c9c5e543-4d68-49c5-8263-fe00fa2d119b Hunter Mountain was perfect, lots of moisture and very little dust. We hit some snow at the top but it was nothing of consequence. There is one very large mud puddle but there is a go around. Since the ground had been muddy there were a few spots that were heavily rutted but none of them were show stoppers. We did not stop at the cabin this time around. Dropping down into Hidden valley it was pretty smooth sailing. The silt bed was very well established this year but so early in the season it was just a very long heavy rutted section of trail, over the next few months I am sure it will evolve into a dust bowl of epic proportions. Most of hidden valley was like this..smooth blob:https://dsm8.smugmug.com/cb2399a1-1f1c-440b-aedd-56db742c559a Coming into Tea Kettle looking back towards hidden valley Made it out to Tea Kettle Junction and it lived up to its name. After a short break we headed to the race track. This stretch of road was in the worst condition I had ever seen in over 15 years of going to DV. Even worse than the year where it had all those wash outs. Wash board that was really deep in some areas. We made a brief stop at the Grandstand but the wind was really starting to pick up so we scooted to the end of the lake for the racing stones. They did not disappoint. From there we took Lippencott out back to Saline Valley. Road has always been pretty rough and this year was no worse than other times I had ridden on it. blob:https://dsm8.smugmug.com/27dadbee-0516-4973-8027-57cc39f32df6 From there we got back onto Saline Valley and headed back to camp. Video of entire loop https://dsm8.smugmug.com/Motorcycles/Dirt-Rides/2020-0308-Death-Valley/i-zT2kQ8J/A

You really just need to get rid of that piece, it has been causing you nothing but heartache and pain. Since you seem to be a really nice fella, and people do talk about you, I tell you what I will come over at any time of your convenience and pick the bike up, leaving in its place one more suited to for you and will even let you choose. DR650 or a KLR. What time you want me there?

I have that phone and use it exclusively for my GPS needs hope you got the Verizon one it comes with the saphire glass which is scratch proof. You need to load a few apps and you will have a very useable GPS that is a stand alone and only needs wifi to update maps etc as needed.