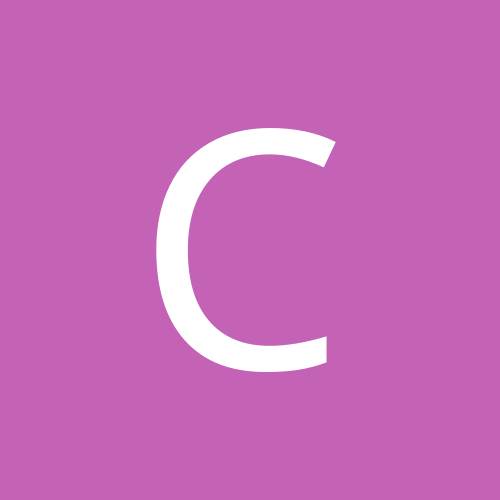 Content Count

44

Joined

Last visited
Community Reputation
0
Neutral
About Corpic
Rank

Movin' Up in the World

Look up Double Take mirrors on Amazon , Also Rocky Mountain Atv has them

Beniflas is correct , my truck has a bed mounted tool box and would not pass I also believe campers and camper shells are not allowed You pay a fee for each vehicle you have in the program and if you are traveling W/ people without sentri you can get inline have them get out and walk across and pick them up state side .You can go to the GOES website and get all the info you need . I go to the house in Ensenada alot and it saves time.

I will be looking to get about 1300 for it , I need to get up there and do maintenance on the place when I can get a burn permit . I will pick it up then and give it some love. I am going in for knee surgery next Tues. and after that one heals then the other one . Getting older with worn out body parts is so much fun

I have a 1988 Honda CR 500 it is in good shape probably needs carb cleen to run,sorry no pics. It is up north at my place in Squaw Valley off Hwy 180 if interested I could meet up there......Corey 760 598-0434

I am in Ensenada for the baja 500 race on Sat 4th if anyone needs a secure a place to stage from or would like to go for a pre run ride or come by for a beer hit me up. No phone for me down here but email works corpic@yahoo.com

Great ride , I met some new folks and had a blast . Many thanks to Tom for his hospitality and guiding us around He knows that area very well and is fun to ride with , also very tough riding at a good pace being so close to his back operation . The Bradshaw trail you were describing sounds like a good trip , get some rest and ease into it . Thanks again

I will see you all in the morning in a white Ranger and KTM in the back

I would liike to ride along , and can be at C circle at around 8 , I will be trucking out and would like to leave my truck at your place . Let me know if plans change , Thanks ...Corey 7605005117

Try Rider Supplies .com $96.05 and free shipping over $99 so add a small item like grips and get the shipping gratis

I would re-do the gas tank Back to stock Triumph colors and badges .Freshen up the forks and shocks , And leave the rest alone .

I am in Ensenada until the 24th after the race.If anyone wants to come by for a beer or pre run ride let me know.The house is at 12th and Montezuma , White house with sailboat in front .I have email but no phone .I usually go watch the start a few miles out before Ojos and then go watch the finish early morning

I do not have any recommendations but I do have one to avoid , Chicago Title . A few years ago I paid them $1100 to do a title search on 5 acres I was looking to purchase in central Ca. their search turned up nothing . About 6 mos. later I found out through the county that there were 2 key issues . I contacted them and got a major run around finally to be told to file suit or pound sand , their incompetence cost me $3800

What turned out to be the problem W/ the bike when you bought it ? I was considering it because of the many great components it has . It looks like it turned out great.

I have repaired many gas tanks through the years , rinse W/ caustic several times and fill W/ water close to the repair area and weld . The question is why was the tank was stressed in a non seam area that caused it to leak . And if it would be better to get a aftermarket plastic tank that could have the benefit of more range.