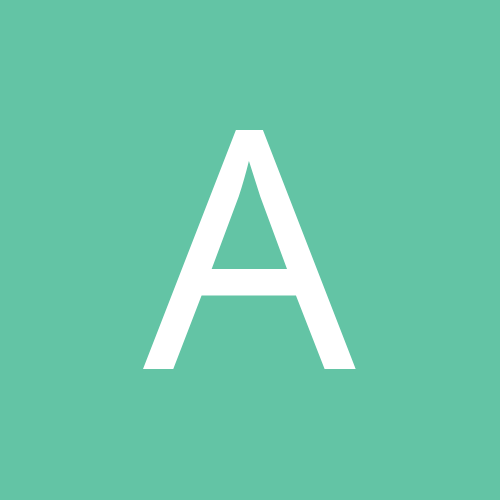 Content Count

775

Joined

Last visited
Community Reputation
13
Good
About alyeska
Rank

Contributing member


Birthday

01/14/1965
Profile Information
Gender
Location
Interests

Riding, been gone awhile but back surgery has made me whole again.
Recent Profile Visitors
The recent visitors block is disabled and is not being shown to other users.
Stop by I'm getting rid of all of my riding gear and parts since I can no longer ride off road, cheap or free to members. Pm me for address. Sat nov 30 8am-? Sun 8 am to noon.

Going to spend some time in Montana, who knows may take up fly fishing!

I will probably always keep a large adventure bike but the blazing across the desert days are over for me, it was a long run but when I realized even the jarring of flying a sailplane was too much, that crashing dirt bikes in the desert was a bad thing, riding motorcycles will be something I always do even with a handicap placard but I will do it in a way it doesn't hurt me.

After 2 orthopedic surgeries since Jan and a total of 13 in all it is time to exit the off-road part of my riding and stick to fire roads and cross country. I have enjoyed the 50+ years of dirt biking but it's time to quit. When it cools down in October I will have a garage sale selling all my tools, parts, helmets and gear and I will post it up on craigslist and the local paper here, have thousands of dollars in gear, parts and more. I have enjoyed riding with a lot of the guys on here even though most of my desert riding was done alone or with one other rider (brother) it has been fun, thanks for the good times.

Bike cannot be repaired new unit will arrive next week, I guess Kawasaki is going to take it apart into little pieces and figure it out! I will be selling the new one with less than 5 miles on it on cL

Bikes been in shop so far it has gotten a new computer, and throttle bodies have been worked on but no resolution yet, bike was operating at 50% power, keep updating as she goes.

I bought this bike for some serious highway miles this year and may still use it, I couldn't find one to ride since it's totally new for 19 and there just isn't that many out there (the deluxe model) I read all the reviews I could find on it and they were all positive but today I dug deeper into the web and found some more accurate reviews hiding that express the same disappointment I'm having. I'm glad I didn't pay dealer price for it! I think the super ten and the strom are hard to beat in this category.

Power disappointment, rode today for first time (had another damn back surgery so been down) this thing is dog slow in any mode for a 20k otd bike (not what I paid) choose a dL or storm instead, even my Africa twin could eat this thing. It has a lot of techy stuff with power modes and I've tried it all, my ninja 650 would eat this for lunch, just didn't want someone else to make a 20k mistake on this turd. I won't even sell it on here!

I keep it under 10 a year!

Bagstr, you didn't miss anything its 40 degrees at my house now, too cold, Im not going out til noon.

great riding this morning with cooler than normal temps but humidity, just came in around 1030 and it was perfect, heading out again at 0630 tomorrow for a quickie to ocotillo via superstition/plaster city and back fish creek to ow then home, will wrap it up around 11, Alaska beckons on Friday!

I use the fatty on all my bikes but shipping free and no tax and livin g in Borrego the internet is a no brainer.

did this a couple years ago nova scotia and new foundland have some of the nicest people I have ever met, but quebec is a different story. Have fun great ferry rides.

highly possible, rally in the gorge in august.

just watched it, its obvious who was at fault unless the bike was in the triple digits of speed. I log 10s of thousands of miles a year on the road across this country and others and this is the killer I see all the time the infamous left turn! accidents are assigned percentages of fault and some lies with the biker if it is determined he was speeding or exhibition of speed but it will be a small percentage in this case I believe. This appears to be an accident and the deputy just didn't see him, no police officer wants to intentionally crash into another vehicle especially causing death, just a very sad situation and everyone will pay the price for what happened one with his life.