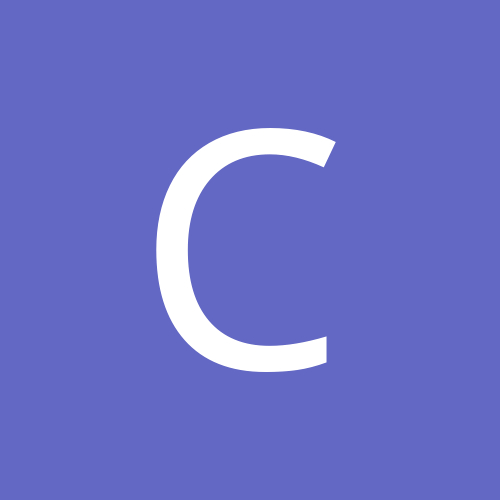 Content Count

96

Joined

Last visited
Community Reputation
30
Excellent
Killer deal. Love mine with a few minor mods. Ditched the front chock holder thing, took two wheel chocks sliced them in half, took some out of the middle, welded them back together and created a channel in the bottom plate for different tire sizes. Welded a nut on the bottom of the carrier to hold them done and any bike has not moved a inch while in use. Oh and i put a magnet on the ramp to hold those hitch pins that like to disappear.

Yeah pics. I was taught it is not nice to tease

Don't be shy to make an offer

Don't be shy to make an offer

Agreed. Short of upside forks a brace is very close even with my limited suspension knowledge. I rode my XR600 and XR400 with and without The SRC brace and wow what a difference. My XR6 was dirt only but very comparable to my KTM 500 and 525 in rigid feel from the front. My XR4 was run with the brace in the dirt and noticed it a lot but not until I had it in Sumo form. The brace worked so well for my confidence I decided to go with the Superbrace. Just cheaper this way and for my skills/riding terrain then forking out $$ for a USD Emig conversion. Ill convert the pics to a smaller size and post them in the morning.

XR600 Scott Summers Racing Sliders and Brace $175 in Ramona XR400 Scott Summers Racing Sliders and Brace ** The sliders have a few cracks that are easily repairable. $165 in Ramona XR400 Scott Summers Racing Brace $85 in Ramona ** PM for more pics as i haven't sized the rest of them for SDAR

Acerbis 5.8gln Tank (Brand New in Bag) $175 in Ramona, CA XRs Only Billet Rear Fender Rack - Honda XR250R / XR350R / XR600R (Brand New) - $145 in Ramona, CA ** PM For Pics as i haven't had a chance to reduce the size for SDAR

Thanks and now i can agree. "should of just let George do his magic since he was already that deep into the stuff." if you mean his Gobblers, per our conversation i am not ready for those just yet. I will ride it a few times and learn some more about suspension so i can understand the effect on changes i make. ** I have requested my log in info several times but no response so i can post from something other than my phone but here is the YouTube vid (hopefully). https://youtu.be/uJEK-g6twGU

I suck at editing videos but my initial thoughts on the suspension are in the YT vid at 9:20. I went into the suspension "upgrade" thinking it was highly unsprung for my weight. After Suspension 101 got the forks and spring blow apart he checked the PN's, measured the springs and they were for a 210-220lb rider, which is me. Upon further investigation the shock had somehow lost all it's Nitrogen. I had him change all the seals, new oil, recharge the shock etc etc. Basically a maintenance refresh. So, in the end i am starting with stock forks and shock, sprung for my weight and whatever a mid valve upgrade is in the Forks. Since i have ZERO suspension experience and no reference on what a stock setup feels like all i can go off of is what i have now. It is a little over compressed and needs a little slower rebound in some sections but i am going to ride it a few times before messing with it. From before to now is night and day. I was beyond impressed with the bike overall before the suspension and really really liked my decision. Now with the suspension i LOVE this bike. A few more minor oil leaks at the Clutch cover and Breather hose to take care of but Damn this is the bike i should have bought before my KTM 500.

Appreciate the reply and understood. I've read about the new laws and don't mind paying a premium for a premium bike but will never pay a premium for a Red sticker bike.

Appreciate the input. Live and hopefully learn. Officially axing the Husaberg WTB and truly appreciate all the input provided by experienced owners and riders.

Put the axe to the Husaberg want. After some research and reading Socalhodaka's build thread of am on the hunt for a KDX. We live in this wonderful state so a Green sticker is a must at a min and will pay a premium for a plated one. Any out there?

Trouble? No trouble with the bike, just me. I'll make the story as short as i can minus the grammar, punctuations, run on sentences etc. My last bike was a 97' XR600 and quit riding dirt bikes around 99'. Got back in mid 2019 and found an XR400 e-start. Love that bike and still have it. Was bit very deep with the dirt bike bug. Tore it apart for some upgrades, got overwhelmed and put it on the Project List. Figured if was going to keep riding, improve my skills so in the meantime why not get the best of the best dirt bike / Dual Sport. While i make a decent living i am a CHEAP CHEAP BASTARD. I don't mind paying up for quality though. I did as i always do my fair bit of research and chose the KTM 500. We all know what they cost. First couple of rides to break it and see what I wanted to change to suit me. I am a very VERY lazy rider, far FAR from aggressive but like to get after it every once in a while. Motor: Part 1: I knew from the get go it would be Smogged up. Ran ok but definitely lean, backfired, flamed out more than I ran, ran hot etc etc. All the norm. Remember the cheap part? Couldn't come to grips with having to spend another $750-1000 on an ECU. De-Smog was cheap though. Found a 17' Unlocked ECU and had Chris Blais put his tune in it for a total cost of $400. Transformed the bike into what it should be. Started like Sh*t but ran perfect. Part 2: Now that it ran correctly I was able to use more of the motor everywhere. Then I found out about the lovely 5th-6th gear ratios. From 4th to 6th was just unbearably close. HATED it and earned itself a top 3 position in the "Should I sell it" list. Ergos: Part 1: I am 6' 1" and 34"IS. Wholly cow was it tall. Not so bad to get on the first couple of times but by day end I was over it. Changed the 2x4 seat to a Seat Concepts and boy oh boy was it a nice place to sit. Still to tall and I wasn't going to throw down more $$ for a Low seat. My bad I guess. Part 2: Handlebar to foot peg. I am used to sitting "in" a bike, not on top of it. Spent big $$ on bars, risers, handguards, Switches, mirrors etc etc. I got the combo right sitting or standing in the garage or so I thought until I had more seat time. Standing was terrible on the trail. My shoulders were always in front of the forks. The transition from standing to sitting just sucked. I read PMB foot pegs that lowered the peg would help. I said great until I saw the cost. All of this was more than likely due to my lack of experience and bad choice in parts but I wasn't going to spend more $$ experimenting. Suspension: I know jack about suspension, how to tune it etc. I set up the Sag according to the manual but that's it. My bike didn't include springs I think. My Office chair has more. My bike didn't track for poop, every rock it deflected off and every square edge it tried to straighten. Put me on the ground a few times. Again, lack of knowledge probably the culprit. Read more on what to change in spring rates, valving etc. Then I looked at the cost. I wasn't going to spend more $$ experimenting. I could go on for days. In the end I had $14k +/- in the 500 and was done spending $$. Chalk it up to a lot of things but I never fell in love with it so it had to go as I was simply done with it. It need a far better rider and owner.

Your feedback is truly appreciated. I am still in the middle of my research phase and your comments answered quit a few questions I had. I had a 19' KTM 500 and never could get to terms with it so those are off the list. I have no shame in saying it is 1000x more capable than my skills.

Wanting to try one of the 70deg bikes. $6000 budget. If anyone has or knows of one I'm looking for a low hour/mi bike. Who isn't right. If you have one I can try I'll pay rental fee too.