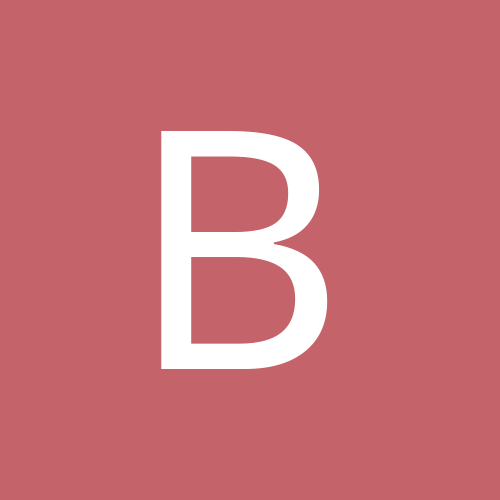 BSon2or4
Supporting Members
Content Count

202

Joined

Last visited
Community Reputation
2
Neutral
About BSon2or4
Rank

Working on something for someone


Birthday

06/23/1974
Profile Information
Gender
Location
Interests

Interested in a bit of everything, but to be more specific I love metalworking, tinkering, building the better mousetrap type of things. I like being able to say, "Yeah, I built that.", but will rarely step up to admit it if asked. I like riding, dirt, street, 2 wheels, 4 wheels, caged or open. I enjoy my family time with my wife and in-laws. But this is just the tip of a very large iceberg...
Hey everybody, I hope things are going well as this has been my first time back online for the past month. I thought I'd check in as to why. I was in a substantial bike accident . Crushed femur, missing 8 inches of where my knee was, that type of stuff. Currently I'm in ICU in Palomar, post 7th surgery reconstructing the knee and leg. This is definitely rough, but like one of my doctors reminded me... At least you were wearing your gear so we have a leg to repair. Just a reminder ATGATT. Well, I'm getting a little woozy here so I'll sign out with please ride safe everybody, and see you all at the next meeting I can attend. There will be pictures to accompany this once I'm well enough.

Hey Randy, have you checked with the Habitat for Humanity Re-Store, there all gently used donated goods that the proceeds go to a good cause. Sometimes you can pick up awesome equipment on the relatively cheap. No set inventory though, what they have is what they have. You can find the closest retail center by going to www.habitat.org then selecting shop and putting in your zip code to find the closest one to you. We've got one right here in Escondido, but they're all over the place. I hope this helps.

Happy Birthday Mimi! Here we go skipping a few days on the site and people go getting older on us. I hope it was a good one.

Happy belated birthday from the wife and I, she sends her love. It's not just the cooking, he's a great person as well.

Won't be able to make it, dental appointment. Have fun everybody.

I may end up stopping by in between service calls.

What type of camper are you looking for, I might know a person?

I just rode past there on Sunday for my clutch break-in ride... Fresh Rekluse, non-auto. From the number of bikes out front it looked like it was already open, but I'm game for a Grand Opening ride, should be fun.

I used to run the GlassWeld 2000 system at the shop, but the frequency of repairs grew so few that now they just call out Safelite as all of the resin expired. Procedure was to create a bull's eye in front of the crack and repair that to stop the run but if you can feel the crack you have to seal the crack first. Always a challenge.

Agreed. It's always better for a logo to be more than just words.

On the calendar with the usual plus one. See y'all there.

Any "Berto's", should have you covered, Umberto's, Roberto's, Aliberto's, Hiberto's, you get the idea. They're everywhere, well at least they are up here in Escondido. In Escondido there's no shortage of Mexican food eateries, I've got at least 3 within a 2 minute walk from my house. I will however say if you're looking for good donuts in the CV area Sunny's Donuts off of H are good. I use to commute from Julian down to CV every day for work 19+ years ago and stopped in there every day. There should be a Berto's in that same area, but from a quick search the one with the high stars is at 444 Broadway, 271 reviews with an overall of 3.5 stars can't be that bad as my favorite in Escondido, Cocina Del Charro is in the same ratings level. Hope this helps.

Enrolled, but the spouse will have to at the class as she doesn't have an e-mail.

My wife and I plan to be in attendance, so that would be a 2 count. After some of those we've assisted back at camp after the ride a refresher would be good.