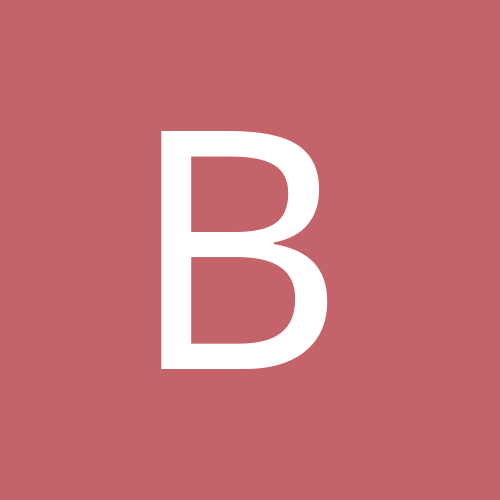 BSon2or4
Supporting Members
Content count

165

Joined

Last visited
Community Reputation
0
Neutral
About BSon2or4
Rank

Working on something for someone


Birthday

06/23/1974
Profile Information
Gender
Location
Interests

Interested in a bit of everything, but to be more specific I love metalworking, tinkering, building the better mousetrap type of things. I like being able to say, "Yeah, I built that.", but will rarely step up to admit it if asked. I like riding, dirt, street, 2 wheels, 4 wheels, caged or open. I enjoy my family time with my wife and in-laws. But this is just the tip of a very large iceberg...
It's on the calendar, I'll be there with the usual +1, wouldn't miss it.

Motoforza's new place sounds good, it would give others an opportunity to see this terrific new facility of theirs. I'm open to other locations as well since this isn't the best for all who wish to attend. Perhaps AA KTM's new Poway digs? Just spit ballin' here.

The vit bikes looked great, they only had the 401's there though. The 701's that they were touring with ran into an issue, and with them not being a production bike brought the tally down to 1 consolidated bike that they chose not to show. Nice bikes, my wife actually said she'd like to have one. Everything else was terrific as well. It was a huge turn out in my opinion.

XL long sleeve x2 if you please good sir.

Officially on the calendar. Should be there.

Parking sucks but there is Fillippi's Pizza Grotto in Mira Mesa or Poway, Mira Mesa has a full bar and the back room where they occasionally have parties that we might be able to reserve while the Poway dining room is quartered and we might be able to get a complete section. I can check in to other places as well.

Figured it was by the signature. PM responded. Just keep in mind, "I'm not cheap or poor, I'm married."

On the KTM, know anything about it? The thing's plastered with SDAR stickers, I think they're a fan but it's priced too high for me. Now if it were priced more along the average retail book it'd be more along what I could swing this time of the year for another pony in the stable.

As usual I'm in for GPS downloads. Still formulating a solution for those phone situations of course.

I saw one that looks like the Helinox, rated at #300, packs down small, supported my #270 fatazz, and was comfortable at Camping World for around $73'ish http://www.campingworld.com/shopping/item/joey-chair-red/76118 I've been contemplating getting one to put to the test.

I'd go if I weren't flying to San Francisco for my wife's son's wedding the next morning. Mike, you're awesome for these types of events, and if you don't hear it enough, thanks for all you do for the site and club, it's appreciated.

I wish I'd tried harder to get to this, but customers are unforgiving in the summer months when their vacation plans are at stake. I'll have to block out the calendar for the next one so that I can definitely make it.

I use to live in Julian on the Cuyamaca side, there are 3 gates from what I recall if you're coming from Lake Cuyamaca to the Banner Grade/Shelter Valley area that are actually fire roads. They go through gold mine areas where one of my friends father homesteaded when he was growing up. I use to have copies of his gate keys for riding, shooting, and visiting purposes 20+ years ago. The Cedar fire took care of my copies, now I have to borrow keys from friends when I feel the need to ride around there. Careful of the touchy prospectors with itchy trigger fingers as they still mine gold in that area. It's a fun area to ride when you know everybody that lives there. There was a bit of a changing of the guard that I haven't gone up and met since Bruce Sr. passed though. Unfortunate story of how he went... Collapsed aorta during commute to Ramona. Still, a fun place to ride though.

I might be able to stop by for a while depending on my schedule. Looking forward to seeing both new and familiar faces.

Makes me glad I don't do a whole lot of photography anymore.