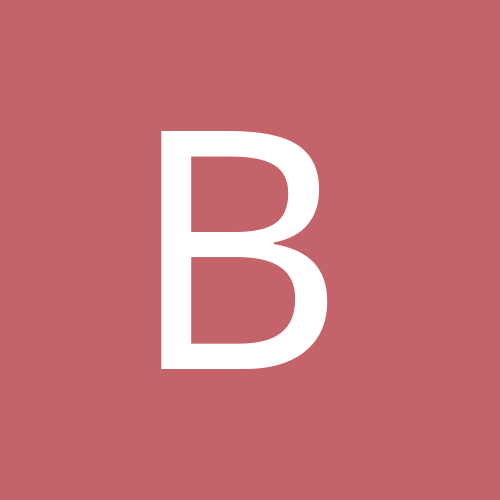 BSon2or4
Supporting Members
Content Count

184

Joined

Last visited
Community Reputation
1
Neutral
About BSon2or4
Rank

Working on something for someone


Birthday

06/23/1974
Profile Information
Gender
Location
Interests

Interested in a bit of everything, but to be more specific I love metalworking, tinkering, building the better mousetrap type of things. I like being able to say, "Yeah, I built that.", but will rarely step up to admit it if asked. I like riding, dirt, street, 2 wheels, 4 wheels, caged or open. I enjoy my family time with my wife and in-laws. But this is just the tip of a very large iceberg...
Being in Escondido I experience more cars as opposed to motorcycles, but there is a serious problem with street racing in Escondido. A ton of import tuners and muscle car enthusiasts with the occasional bike note coming through. I can hear both the 78, the 15 , and El Norte Parkway from my house, all of which have had fatality accidents from street racing. I personally like the regulation and understand the door it opens. It doesn't effect me as all of my vehicles are stock and won't produce that level of note as such. Unlike the mustang that passed me doing in excess of 80 on the South 15 freeway the other night that I could still hear but not see 5 minutes later. Bags, as for the dogs, check the local CC&R's if you live in an association type of community or local noise and animal control ordinances if you don't. I've had a friend lose his dogs legally for barking complaints, so it is possible, I just don't know the whole back story that led up to it.

Welcome everybody to 2019 in California, and all of the new laws. Trying to stay legal and out of trouble I was doing my research for all of the new laws that came into effect as of the beginning of the year and ran across a couple of rant videos on Youtube about a new noise compliance law for vehicles that included motorcycles. It would appear that the state has, in an effort to crack down on street racing, passed a law limiting the noise level of on road motor vehicles to 95 db, getting rid of the fix it ticket warning system and paving the way for a $1,000.00 fine, and here's the kicker, a mandatory visit to a Bureau of Automotive Repair Referee for a compliance inspection where they can go through your vehicle with a microscope looking for non-C.A.R.B. compliant parts to enforce compliance. I haven't looked up all of the details as I wasn't looking up those law changes in particular but felt compelled to share this with the group as a means of allowing everybody to get ahead of it. Sounds like another ill conceived means to an unachievable end to me, but then again this is California so it wasn't really shocking. Let the games begin!

Yep, its a well nut, they also get used as a holding tank sensor in some motorhomes, a solar panel anchor on motorhomes, a storage compartment drain plug, and just about anywhere you need an expanding rubber plug type of mount. I've probably got around 20 of them left over from the last solar install I did. The ones that I have are probably not the right dimensions or thread size though.

Failure is essential in everything. To not want to fail is expected but with failure there's the opportunity to learn. I consider myself a no talent rider but like most of my life I've been willing to take the punishment that I'm dealt for the things that I do and accept the opportunity to learn from it. Education is essential to improvement and improvement is necessary to further your skills. There is no need to fear what is unknown, simply accept the challenge to make it known to you and possibly find your limits. Asking for help is not something to be embarrassed about. Riding with a buddy is asking for help that you might not need but enjoying the company of that buddy in the meantime. If I'm sounding a bit too philosophical I apologize, 48 hours of work and 4 hours of sleep turns down the squelch sometimes. Focus, focus... Deep sand is definitely an education, as are most of the areas around it as well. My bike likes it so much that it loves taking naps in it, but I love my bike so much that I indulge it in such love. The whole point is to come away at the end of the day with a smile on my face no matter where or how big the bruises are. The day I don't have a smile on my face when I turn the key off will probably be the day that I don't turn the key back on. A bit stoic but true.

It all really depends on how fast you want to go versus how many times you want to pick up your bike while taking in to account how much punishment you can endure. That's just my take on the area though as I grew up on the other side of the hill by Lake Cuyamaca.

A little JB weld and it'll be fine...

In for the GPS and any manual labor required.

That type of dedication could probably be summed up with only one word... Family. Awesome.

If you check duometric sizes I believe 11 mm is equal to 7/16" if memory serves me correctly and Grainger carries a complete set in 12 point of Proto or you can get individuals through them as well. I had the complete set before the Cedar Fire, funny how fire ruins tools. That or you can get raped at a tool truck that might have them on hand. The Proto ones are about $20 a piece depending on size. I hope this helps. If you need to go the tool truck route then check early in the morning around any area that has shops, they make the rounds early. The Snap On guy stops in my area on Mondays around noon.

Wish I'd been there. My youngest brother popped in town from Georgia so plans changed. Next time...

Welcome to the group, I'm sure that there are a number of people here that will say you're still in your infancy as we just never grow up around here, we just gain experience. Check out the meeting that is coming up, they're always filled with wonderful people at terrific places, Vey's El Cajon this time. See you on two.

Would love to but can't I already have plans that were put in place back in July for Octoberfest, sorry, beer and sausage while camping with a loss of deposits plus prepays win out over manual labor.

Is it a safety related issue or is it an out of service issue? Safety related issues like mine was get you fast tracked. I had a TPMS sensor seal that failed that the dealership just refused to take the tire off to check twice and that made it a whole lot easier to get my money back from 500 miles into ownership. Otherwise it's based off of time out of service which is a much bigger pain in the posterior. The book Lemon-aid explains a lot but +1 on the Auto Fraud Legal Center as that is who my co-worker used on his Nissan Pathfinder. I was stupid enough to take on the manufacturer myself and it took a year to be settled with all of the jerking around the arbitration process does.

When looking in the panel the easiest answers are usually the best bet but don't overlook the overall panel load. If you have central air, an electric water heater, clothes dryer, range, those are generally already your 208/230 VAC loads on the panel. Avoid the lugs that those are loaded on already with the welder circuit as I have seen lugs melted out of a power distribution panel from tandem installs with those along with directly across from those. Take the panel rating in to consideration as well. Older construction had 100 amp service entrances. When technology advanced so did the panels, jumping to 200 amps. When tandem applications are used pick an occasional use manual appliance circuit such as the clothes dryer or a range as opposed to duty cycle appliances like the AC or the water heater. Additionally if you're doing the work yourself take the peak use information into consideration on the welder and the house when determining wire size. There are web pages with ampacity charts for appropriate wire sizes. Just a few talking points on the matter to take in to consideration. I hope this helps... The panel is already labeled, right? This is what happens when you are given the National Electrical Code as regular reading material at the age of 12 while living in a fixer upper in the middle of nowhere, so the information is only 32 years out of date.

A definite maybe, I'm not sure, but probably, with the usual plus one.