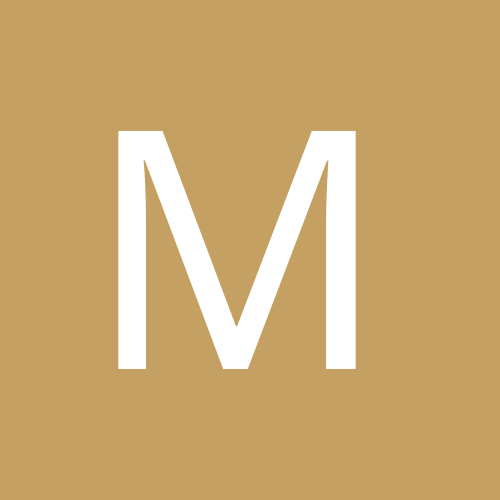 Content Count

101

Joined

Last visited
Community Reputation
3
Neutral
About MauleR
Rank

Really Trying Hard


Birthday

October 24
Costco.com has the Garmin inreach se+ on sale for $219

Oops haha I didn't even look at the date! He probably doesn't even remember this bike 😂

Nice! I had an 05 zx10r and then a 07 zx6r back in my crotch rocket days... haha Sorry if you've already answered this somewhere else but what was your opinion of the crf450l?

Thanks Ken 👍 I'll be sure to get ahold of George when I'm ready for some suspension work.

Just to follow up...I finally received all the parts necessary and was able to complete the de-smog and TPS tune. So far it is running like a champ, no stalling and no popping on decel. I still need to do more testing and I may still do the ECU tune in the future but for now I am comfortable that it's not running dangerously lean. I also just swapped out the springs front/rear with a set from slavens that is appropriate for my weight. Now it's time to put some miles on her and get used to the new bike.

Haha ok thanks for the info. My bike budget is pretty tapped out right now and I just want to be able to ride without worrying about a too lean condition so hopefully the TPS adjustment can get me by for awhile until the bike fund can get refilled!

Paul, thanks for the offer on the TPS tool but I already ordered it off Amazon and it will be here tomorrow. Are you running the Euro map?

Thanks Paul! I know it's no 2014 but it's the best deal I could find! Thanks buddy! After I get her all set up it's going to be about time for another Baja trip!

Ok I called Munn racing and they confirmed that they would be able to flash the Euro map for the low low price of $245... 🤪 so I ordered the TPS tool and I will be adjusting that for now. Also Blais states on their website that they can only flash ecu's that are already unlocked by a dealer?? Hopefully the TPS adjustment gets rid of the lean condition and I will figure out a better solution down the road.

Ok thanks for the info I'll make some calls tomorrow and see if anyone will flash the ECU still.

Ok thanks for adding even more confusion to the mix guys! Haha I'll look into the ECU flash route as well. At this point I'm not necessarily going for ultimate performance just don't want to cause harm from running too lean. Supposedly adjusting the TPS richens up the circuit, anyone do this?

Hey guys, I recently sold my xr650r and just picked up a 2015 500 EXC. The bike has 600 miles on it and appears to be stock except for a FMF slip on. I will soon be desmogging it. I have been searching around the web and honestly I'm drowning in all the info/opinions out there. My questing is, can I make this bike run well with a TPS adjustment?? Or do I need to purchase a jd tuner? My main concerns are improving throttle response and not running the bike too lean. Currently it starts and idles well but often will die when rolling on the throttle and it is popping on decel Thanks! Brian

I think corral is closed... You might want to check before you go.

Thanks Ken I'll check it out!

Thanks for the info guys! I guess I'm still wondering what changes have happened and what year? With the KTM I believe it was supposedly a whole new bike for 2017? So before 2017 when was the last major changes?? Going back to 2014 have there been any changes that you would consider a game changer? Are the 17s and newer enough of an improvement to justify the extra money? Thanks!