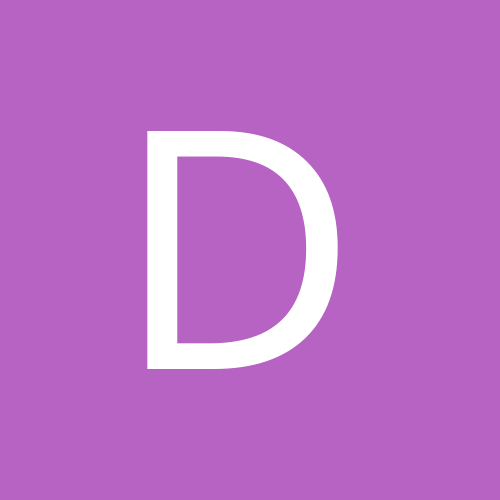 Content count

32

Joined

Last visited
Community Reputation
0
Neutral
About deltadude
Rank

Movin' Up in the World


Birthday

09/13/1952
Profile Information
Gender
Location
Interests

Dirt riding, girls, dirt riding, girls, dirt riding and beer.
thumper, if you go to rekluse.com and look under support you will find videos. These are not the "drink all you can and do something stupid videos" these are help videos and your bike should be listed there. The dampers are relevant because they need to be changed depending on how you ride to keep the clutch working. Good luck. Oh and I do watch those drunk videos also.

evening thumper I know that you can adjust the amount of grab the Rekluse has by turning the adjustment screw in or out on the slave cylinder. This will raise or lower the pressure plate, also I've read that by turning that screw you can bump start your bike.

Ken, to expand on my above comment the Rekluse guys said something about racing or hard riding the clutch and that the dampers should be changed every 10 hours I think they said. Wonder if this had anything to do with your problem?

evening paranoid56, a while back I was talking to the Rekluse guys and they informed me that for trail riding the dampers need replacing every 40 to 50 hours. I trail ride, don't race but have fun. When I installed my exp 3.0 my bike only had 41 hours on it but the dampers had play in them and could cause the clutch to have problems so I replaced them, their cheap I think the 6 cost me $3.00. How many hours on your bike since the clutch was installed? By going to Rekluse's website and watching their video changing your dampers is easy and their cheap. I ride a 2014 KTM 350 exc-f. Sold my 2006 DRZ400 this year and bought the KTM.

I like the concept of the Ox Brake it's just that I wanted to talk to them first making sure before ordering they were still in business. No answer from them so I didn't feel comfortable ordering over the internet. Ox was my first choice but Rekluse got my business.

installed the core 3.0 EXP in last week and used it over the weekend. Wow! I really liked it, I know I've heard both sides of the argument but for me I'm sold 100%. The Ox Brake is another story: I've called and emailed them twice. The phone recorder answers but only says leave your message for the number you just called. No return calls back and no reply to my emails, the company did not impress me so I ordered my brake from Rekluse & should have it here next week.

Ok took my lesson yesterday up by Georgetown and learned a bunch. First Kelly from Sierra Dualsport placed his bike on a stand to go over the basises. Our lesson began around 11am and finished around 3pm dirty and tired. This is what we covered before getting on with the ride: 1. Correct body position while standing. 2. Throttle & clutch control. 3. Elbows up so as not to produce "whiskey throttle" 4. Fingers covering the clutch and front brake levers. 5. Use of slipping the clutch in tight spots. 6. Toe ALWAYS covering the brake pedal. 7. Eyes looking forward not directly in front of you. 8. Help in both ascending & descending hills. Some of this I knew but was not actively practicing because of just plain laziness. Great, with that done now was the time to get dirty & boy did we, I took this lesson with a friend named Nate, we are about at the same level of riding skills, both have KTM 350 exc-f's but he has a recluse on his. Both of us ride when we can so that might be once every 2 to 4 weeks when work/life allows. Kelly's mix of trails was perfect, some technical which involved rock face, tight singletrack uphill & downhill mixed with rolling swooping singletrack and fire roads. Each time we completed a trail we stopped and rested while talking over what we did to complete the ride & how we felt. The price was $200 each and both Nate and I were satisfied with the price. Kelly was on time, friendly, knowledgeable about the terrain, bikes, skills needed & explaining them. My disclaimer: I have never met Kelly before this ride & he never asked me to review him. This is my honest option. Yes I would recommend him if someone is in the Sierra or Georgetown area and wanted to either dualsport the gold country or the Sierra's or just needed a lesson I'd give Kelly a call at 530-748-3505. Thanks DD

I know what you mean these braces only cost $90 each. Well I bought a Maxxis Cross IT and it's still new that was before I heard of the G-Fatty but that will be the next one.

good morning arjayes. I'm 200 lbs 6'4. XL on both the 5.5 and Knee braces. The braces seem snug but not a problem just make sure that the top straps are loose or they may bind your lower thigh area & wear a knee brace sock. If they made XXL I think I'd have ordered those. These braces are not the heavy duty ones but they do lock out to prevent hyper extending your knee. The only problem with the 5.5 is getting it off the arms. After you unzip it you have to do some weird pulling on the material and bending over it to get it off. Heck may be I just need a lesson on that also. It does give me great protection all round especially on my rib area which seems to take a beating every time I fall.

Well after numerous spills, bumps and bruises I've decided to take a lesson in the mountains on better single track techniques. I'll be up by Georgetown this weekend and Kelly Knight is going to be my instructor. I'll write a review after and give my opinion on what I learned. To start off I've upgraded my protection by leaps. 1. Troy Lee SE 3 helmet 2. New googles that are in 1 piece (100%) 3. Leatt 5.5 body protector 4. Troy Lee ultra protective shirt (wear under my 5.5 protector) 5. Klim Dakar in boot pant (my old pants would not stay up) 6. EVS SX01 knee braces 7. Alpinestars tech 3 at boots 8. Handlebars with a 1" 1/2" rise (I'm 6'4 & the old one were bent from the bike coming off the trailer) 9. New rear trials tire (Kenda Equilibrium trials & enduro hybrid tire). Ok that's it for now but will update on the coming weekend. Thanks

I've used the reg size with each tire change and like it . Bought the trail size and will use it this week for my rear tire change just to test it. I'll post my thoughts after.

just to be clear slime comes in three different types. 1. for tube tires 2. for tubeless tires 3. for all tires, does anyone know what the differences are? I also doubled the amount they suggested to use.

I converted my rims on my mtn bike to Stan's tubeless system about 2 months ago and won't go back to tubes. I ride where there's lots of goat heads, smaller jumps and obstacles and each time out I'd get flats. Uncle Champ rescued me once, went out without an extra tube but since I've gone tubeless I've not had a flat. Great system, I just bought tubeless rims for my road bicycle for under $300 a pair at probikekit.com.

better check your rear view mirror from time to time for parts laying on the ground. Gotta say it sounds like fun.

great information darylhunter, thanks again.