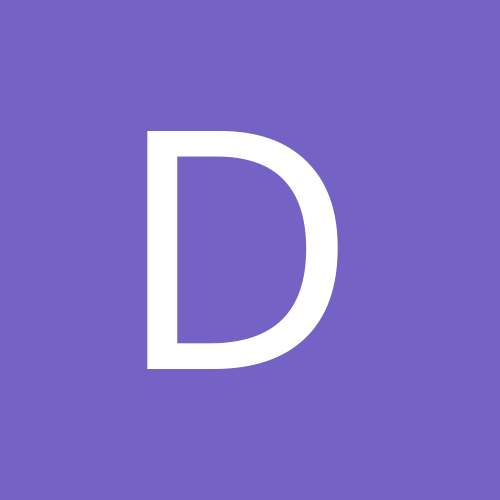 Content count

97

Joined

Last visited
Community Reputation
0
Neutral
Took the bike for a ride this is definitely on the short list need the throw a leg over the ktm 1290 super and see how wind management on that bike goes

Looking for someone that has one around here that might let me test ride one looking to replace two bike with this but want an idea how it is on freeway with the wind blast

I have used online services and you can have both sides of the cards printed on with very nice results

Hosted them here for a few days they got a boat load of work done on the bikes and was able to fab up a solution for their skid plate issue had I known they posted up here would of have some of ya degenerates over ta visit

Had a drz jetted it for 3500' on the cv carb and never touched it again rode that thing from the lows of death valley to heights of big bear. your over thinking this. bigger concern is carb gumming up if left sitting for long time which you dont deal with on efi but them u have a fuel pump etc etc

Yeah mine wont see dirt its for pavement duty only

Had a delam on the way to work called and explained my situation knowing I would be getting there close to their closing time. not only did the guys stay late to take care of me they even matched a lower internet price for the tire and I didnt even ask them to.

In a pinch Rotella will work used in on and off for years I just buy my amsoil. 4 gallons to a case problem solved but it will work fine esp in a dirt bike where it gets changed more often than not

At the last tech day one guy showed up on a stelvio need to get in touch with him anyone know who that was or if you read this please PM me

Now it's your turn to vome back to SD

Zubb We need to pick a day and have your come down to properly resolve that wiring issue you have a legitimate fire danger under that tank way things are now, do the quick disconnect fuel fittings at the same time. the verbal abuse is free of charge it alleviate the tensions when having to do mining ⚒ operations before being able to remove a simple spark plug only to find afterwards there were no replacements on hand You failed to mention that little chore we yad to do ? you might also look for black oxide finished bolt to replace the sheard one etc they can be found at better hardware stores while there get a ? extinguisher just in case Still wont touch the cables but can get you sorted on the other stuff pm me if you decide to do this and n dt time there will be no penance beer since it all went into advbums cooler good riddance

Looking forward to seeing more pictures ??????? ?