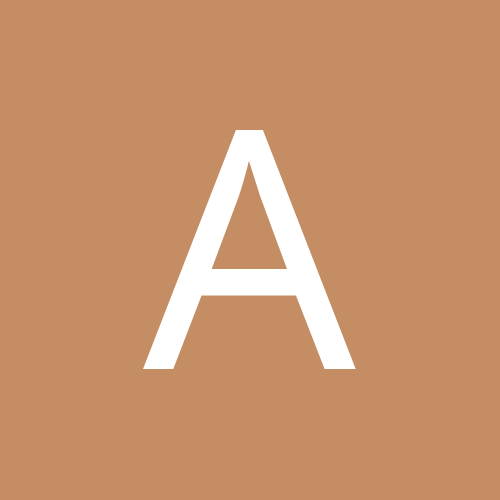 Content Count

83

Joined

Last visited
Community Reputation
0
Neutral
Recent Profile Visitors
The recent visitors block is disabled and is not being shown to other users.
Here's Marc Fenigstein, co-founder and CEO (former I guess) of Alta Motors, speaking at an industrial design conference a mere three months ago: https://vimeo.com/298615428 Sure did not sound then like the company was on the verge of folding. Things obviously changed quickly. I hope they figure it out and find a way to resume operations.

ADV Bum - No need to apologize. I just didn't know if I was contacting the right person. Thanks for posting back (Randy, too). I'll contact you again off-line. Bob

I've been a member on this forum since 2013. Never very active (posting or riding) but I've behaved myself. I just sold a 2013 500 EXC today after listing it on craigslist yesterday. The guy got a great deal on an awesome bike. I would have posted it here first but I'm not able to post in the "for sale" thread, which I think is a puzzling policy that only hurts the members here in the end. Why not just require a minimum number of posts like many other forums? Anyway, I don't mind paying to become a "real" member. Not only so that I can sell stuff but because I've enjoyed the forum. But I've tried to contact admins at least a couple of times over the years (including this morning) and I've never gotten a response. Today I messaged ADV Bum. Don't remember who I tried before. I have some other stuff to sell that I think members here would be interested in. I'm not a scammer. I just never got into dirt riding like I thought I would, mainly because the dirt is too far away. So I'll stick to my Super Tenere for now. So who do I contact to become a paying member of this site? Or is membership closed to scum like me? (An argument could definitely be made along those lines!) Thanks, Bob

Any more AMA Hall of Fame members on SDAR? http://www.motorcyclemuseum.org/halloffame/detail.aspx?RacerID=98

Man, I would hope so. There's usually tragedy on both sides of something like this. I could have been on either end of something like this many times so I'm not going to make any judgments without all the facts. But if Mr. Crown Vic was negligent then sorry doesn't really cut it. Somebody mentioned texting. If that's what happened then I definitely have zero mercy for Mr. CV. That's as bad or worse than driving drunk.

This is the rider who died in this accident: http://obits.dignitymemorial.com/dignity-memorial/obituary.aspx?n=John-Morgen&lc=1954&pid=184062826&mid=7284497 Sad story, but it's great that he was still out there doing what he loved at 83. He was riding a 2017 WR250R. Edit: I didn't read back through the whole thread before I posted but see now that paulmbowers already posted the gentleman's name a couple of weeks ago. Although they misspelled his last name in that article. The obit is worth reading, though. One thing to have a name, another to see a face and read the life story.

Had to post this. I'm sure some of you guys can relate to what almost happened here. Made my tummy flutter just watching it!

I'm in shock over how clean that garage is! Nice lift as well. Great deal for $100.

You made that? Very impressive. I'm curious - did you save money going DIY or was this a labor of love with cost a secondary factor?

For those who like to spend money and are too lazy to roll the bike up a ramp: https://www.rockymountainatvmc.com/p/875/-/91114/Ultimate-MX-Hauler-Motorcycle-Carrier-Black Yeah, I forked for one of these. Works great, and I'd be very happy with the investment if I ever used it! Some day I'll find time to ride the crap out of my EXC, I know I will ...

VTEC didn't come until 2002. That's why the 5th gen VFRs (1998-2001) are in such high demand vs. the later ones. Sounds like they finally got VTEC figured out in the latest generation (2014+).

Sweet! Lot's of K&N haters out there. If the engine blows up I doubt it will be from the air filter. It's a BMW after all. Don't they all blow up eventually?

Zubb - If you're an Amazon Prime member you can get free same-day delivery on that filter. If you're not then maybe you could have someone who lives close to you who is a Prime member order it for you. $42.99 on Amazon: https://www.amazon.com/BM-0400-High-Performance-Replacement-Filter/dp/B000AP6RD4 Bob

I ride a Super Tenere and there are so few out there and they're so low-maintenance that it's hard to find a mechanic who has ever worked on one before, including at the Yamaha dealers in town. Most owners are older and experienced and do most of the wrenching themselves. Fun Bike Center can handle routine stuff, but it can be tough getting in there on short notice. I have a service manual, although right now it's at George's shop (Suspension 101). If that would help let me know. I'd be happy to loan it.

And here are photos of the Tour Master Winter Elite II.