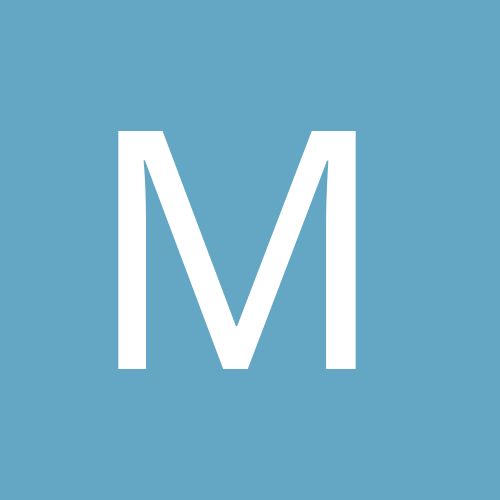 Content count

26

Joined

Last visited
Community Reputation
0
Neutral
About MotoPolo
Rank

Sort of a Noob


Birthday

March 19
Profile Information
Gender
Location
Interests

Cross country Adventure, recreational navigation riding, Modifying a well designed bike into something only I can love
KKug - The fire log made the evening - Ken brought one of those creosote soaked fire logs (4 in dia x 8 in long) and a turkey baster pan (meets full "metal container" specs) - had to be pretty heavy....without that we would have not seen Kiwi's dinner and he would have eaten frozen steak instead of lukewarm with creosote rub.

Bagstr Thanks for a great camp-out -you did a good job of planning and hosting Bagstr Ready to Roll My WR450 with new Mosko Moto R80 luggage - this was a great test ride for a 3 day trip I am planning in May with my son. I had enough stuff for 3 days - just a few more meals needed. But there is more to this story - later....... The campsite was really nice - good flat sand for tents - I hiked up the creek bed that intersected the trail We were about .8 KM from the Diablo Canyon Trail dead end - we didn't expect too many visitors but we actually saw three 4-wheelers that missed the Diablo drop-off turn While I took the low road - Bagstr took the high road - I think he was trying to see if anyone else was coming Lots of great scenery ........... And I made some new friendsAs the sun sets, finally we are all assembled KiwiWayne brought a queen sized air matress that was 6in. thick, but had no qualms about filling it with CO. I hope someone got a photo of his dinner - a 10 in diameter pre-cooked steak, a whole head of lettuce and a fresh bottle of ranch salad dressing - KiwiW knows how to travel in style The morning sun woke us around 6AM and we packed up From Left to Right: MotoPolo, Van, MacDuncan, KKug, Bagstr, Wildwood and KiwiWayne. All that adult beverage and some how we could not find plumb. KiwiW and I left first and I told him I wanted to lead so he could help me when I crashed. Well I was feeling pretty good - I didn't crash and every now and i again I'm waiting for Kiwi. I'm thinking - "hey I must be doing pretty good to stay ahead of him" Back at the trailer Kiwi hands me my tent and my water bottle that fell off my bike that he had retrieved! Thanks KiwiW- I owe you some brews for that....... What a great ride - lovely meeting the gang and good stories all around

Robert - Nice job - good to know Trail Tech cares about their products and customers If you know the contact info for Trail Tach that might be nice to post for those that don't.

For sale is a nice VAPOR instrument panel in a black anodized HDB billet mount. comes with a water temp sensor that needs a new housing, other sensor are readily available aftermarket. $150 for kit. Let me know if you want photos.

Yea - it really needs to be an aluminum part - not plastic I don't use the VAPOR but was glad to get rid of that fitting By the way if anyone wants a nice VAPOR with HDB mount I'll put mine in the classifieds

bagstr Ill bring 5 Gal of premium

I bought a used WR 450 that had a VAPOR installation. The water temp sensor is a plastic fitting that is spliced into one of the water hoses. I noticed a small drip and investigated and found the fitting was broken at both ends such that the hose clamp had nothing to clamp on. I rEmoved all the bits and pieces and installed new hoses all around. This is the second failure I have seen in three weeks. My riding buddy at the Desert Dash had same issue but dumped all the water out on the trail - not good. Fortunately he has all the parts necessary to by-pass the fitting and we were able to ride back (good reason to carry lots of water). (His is the most complete tool kit I've seen on the trail) SO IF YOU HAVE A VAPOR CHECK YOUR WATER TEMP FITTING - YOU NEED TO COMPLETELY REMOVE IT TO BE SURE IT IS OK. MY BUDDIES' WAS "EATEN" AWAY BELOW THE HOSE CLAMP

OK Bagstr - I'm in for good - Saturday noon and overnight camp thanks for hosting

To your survey - I vote for showing up at 0900 - that way I can get some riding in, but either way I'm in for Saturday only Got to be heading home before dark

Bagstr Got something Sunday I can't miss. Any chance of riding just the Saturday portion?

Dang - I got an appointment Tuesday

Thanks Guys I was able to measure it OK with the wifes' help. Looks like I really need softer springs up front. Race sag is like 50mm or about 18%

Bagstr - not going to happen this time - too many Sat night plans to break - next time

Bagstr I'm working on a kitchen pass - iffy but this sounds like a hoot

Thanks Guys - MotoPolo here- I'm the friend Bagstr is talking about. It is a 2006 (steel frame) WR 450F with Safari tank. I weight about 170 lbs and am 5'10". Most of the time I'll be riding with a 10-15 lb. tank bag and a 10 lb tool kit on rear fender. I am currently running 7 wt fork oil. What is the best way to get available travel numbers - OK to use spec sheet? [Front wheel travel is 300mm (11.8"), Rear wheel travel is 305mm (12").] 75mm front and 103.7mm rear? Are the 95-110mm and 102mm numbers above just the rear rider (or race) sag? What are you running up front? When adjusting rear shock preload (5-10mm) - Is that done by putting bike on stand with rear wheel off ground and backing off the spring perch adjuster until you get some play between perch and spring, and then compressing spring 5-10 mm? thanks for the help!!