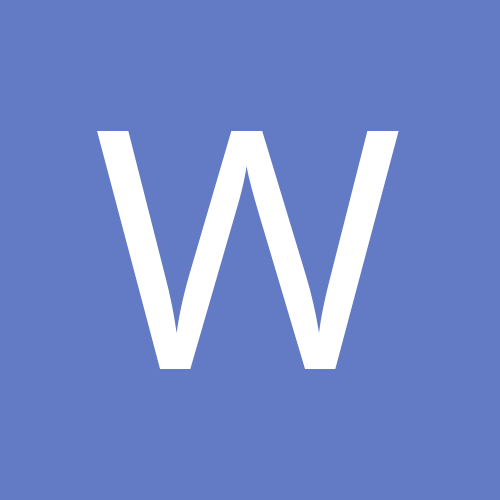 Content Count

101

Joined

Last visited
Community Reputation
1
Neutral
About walker1
Rank

Really Trying Hard


Birthday

08/08/1952
Contact Methods
Website URL

http://walkergw@gmail.com
Profile Information
Location
Interests

Boating, Fishing, Hunting, Golf, Hiking, Mountain Biking
Recent Profile Visitors
The recent visitors block is disabled and is not being shown to other users.
Thanks, Good to Be Back and Blessed to still be alive. I can't remember who told me on the night I broke my leg, my life had just changed? I'll never forget those words, how true. When I get back from Cabo, maybe I will be able to meet up and do a little off road trail ride and meet some more Great Fellow Riders. That's only if my Beautiful Wife approves. Then I will need another Trail Bike 😄 Life Is Good...Riding a Moto... Makes it Even Better!

Yep, Good to be on a bike again! I've had a few bikes since the "Alpine Break" mostly street, but hat was 9 yrs ago. But no off-road... or serious trail.. And That was the fun part! Good to hear from you. Is there any one of the old crew still riding? Paul, bikeslut, Dig Dug, Joliet , can't remember all their names? Hammer?

Hey To all SDAR's, I'm Old and Back to riding after 9 yrs. Just wanted to shout out to all the Great riders who helped me out, during the dark days of 'The Broken Leg Ride' by Alpine 13 yrs ago? Paul Bowers, Bikeslut and All. I can't remember all the names but Thanks again, you Guys and Girls were Great. So, Just purchased a dl650 V-Strom and I'm riding with a friend to La Paz and then to Cabo mostly street and very light trail. No more trail or single track for me , Wife put the 'Break's' on that 'so to speak'. We will be leaving around April 1st not sure of exact date but no later than the 5th. We will be going through Ensenada, 3-4 days down, La Paz then to Cabo. Not sure of return date yet, maybe leave bike in La Paz at Friends place there and fly home ? So If anyone can join in on any or all of the trip you are more than welcome. Oh, friend is very experienced rider and will be riding KTM 1190 adv Should be a Great Adventure lot's of Fun, Margaritas and tacos. Peace, walker1 - out

Hey....I do Know U.. Yer....That Guy On the TV NEWS I Like You... Can I ride your New Bike.......Pleeeezz SHUT.... Yer MaoTH....BS ...I...Hat'e...U2.....

Ok... I don't even know you....or do I... And I HaT'e U... Nice.....Need some help BREAK'N er In?? I Promise Not To Crash....

i'm... go'n.... ride'n.....and YOU can't ...go!!!!!!!!

Yes THAT'S It..... Thanks Doug.. One video shows looking down through the arch all the way to the canyon bottom. I guess it's a bridge rather than an arch.

Looking for the video of some rider going over an arch, then he proceeds to ride around the whole bowl that feeds down under he arch. Utah? One of those videos that looks like if he stops he'll fall all the way down to the bottom of the canyon. Just want to show the Wife where I plan to ride as soon as my leg heals.... On my New BMW of course....

What you talking about Doug I'm unemployed? Yes.... Congratulations Roger You Did IT!!

I have to admit I was pushing the envelope of safety and it POPPED... I DID NOT ... set up the suspension for my weight.. and I was lax on tires.. Mike at Full Throttle had my new tires wating for me.. I Just Wanted To Ride .....Ride ....Ride .... So Take Heed! SUSPENSION......TIRES.......THESE BOOTS!!! AND A RED THONG ( just in case they have to cut your pants off....) right bs?

Saw Young Couple riding a 2 up wheelie about 70 mph on 8 West a few days ago.....Made me feel sick...

Nice Choice Jon.... That's the same style boot I was wearing on my Last Ride.....

Hey I Resemble That Remark........ That's Why I ride with You Guys an Gals... :tease: Yeti did you get a ramp? I have 2 a 5' & 8' You can have the 5' but I'll sell the 8' for $25.

Talking with Phil Linskens one of the Salesmen at NCBMW yesterday he happened to mention that the F650 GS was the only BMW that could run on 87 oct or reg fuel? Have not been able to find a reference to that any where else? Also.... they have an 06 650x, I think.... I was a little excited and could not take it all in, for $5995. Must go Back Today and punish myself some more....

The Stunt Bike Guy was Awsome..... Kinda reminds me of the way I ride...... Steve how was the K1200? we saw you coming in, those test rides are long!! Darn...wish I could..... Oh well next time...But the most important was....The Wife liked the look new GS 650...She even took me over to the Husky place.......