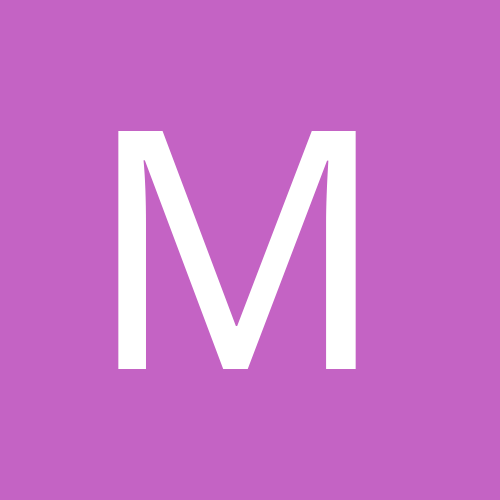 Content Count

5

Joined

Last visited
Community Reputation
0
Neutral
About murrdogg
Rank

Total Noob


Birthday

12/03/1975
Ok, update time.... I finally got it fixed, yeah... Bagstr, you my friend were correct on a DEAD Battery. I did not check the battery with the switch on at all. After I tried everything I could think of, thinking the battery was good, I finally went and got a new one and put in. Now I'm up and running and ready to get a little ride in soon. Thank y'all for your help. I just wish I would have listened to Bagstr sooner. Hope to meet up with some of you while I'm in town to get some riding in. Murrdogg

I live over in Lakeside in military housing. My alerts on here are not adjusted right, that is why it took me so long to get back to you.

No luck. I pulled the start switch off and cleaned it and put it back on. It didn't fix it like I hoped it would. So, now I am back at sqaure one.

Thank y'all fr your reply. I will have to check my swicth, due to it being the only thig I did not check yet. As for all the other recommendations, I had went out and bought a new multimeter just because of this to try and figure it out before I spent the money on a mechanic. But everything is with in the limits according to the manual for the bike. I will do the kill switch tomorrow tnight after I get home from work. I will let y'all know what happens from there. Thank you for your input and time. Murrdogg95

I will try and make this short and to the point... I have a 1999 XR650L, it would not start for me the other day. So, I finally was able to toy with it. After looking at several forms, I noticed the CDI Box could be the issue. So, I went out and bought a new one and it is still not starting. Prior to the new CDI, I would turn the switch on, and would not be able to get lights to turn on. Now that I have the new CDI in, it still is not getting any electic to the lights. I just finished checking for the correct conntinuity on everything that it could be. Everything is well within the range according to the manual. Does anyone have any ideas on what it may be? I even checked the wires coming out of the switch.