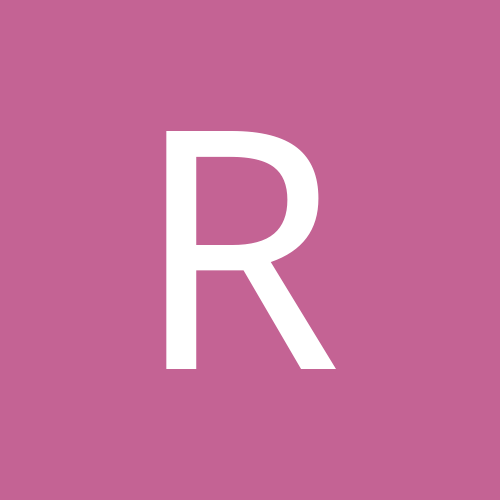 Content Count

445

Joined

Last visited
Community Reputation
1
Neutral
Recent Profile Visitors
The recent visitors block is disabled and is not being shown to other users.
Me and a buddy are looking at meeting up around the Phoenix-ish area in a couple months. It's in between the two of us. Are there any good riding areas too good to pass up out there? He doesn't have a plate, so OHV only. Looking for some good single track. Anyone have suggestions? GPS tracks? I'm open to other areas, not stuck on Phoenix. Probably 2 days of riding. Thanks

Ive done the same. Fraction of the price of the fue rated bladders. I think if you google it, there was another forum where a few guys did some long term testing and it holds up really well. I think those guys left fuel in the bladder for a month, hung it upside down, and reported no leaks or damage. That was enough for me to give it a go. They come in a few different sizes and mine have taken a beating.

THIS! Make your own routes. Ive been very happy with the map accuracy of California trail maps. Ive done a few trips and made a point to get into the middle of nowhere using these maps and everything was exactly where it should have been. trails and roads that almost dont physically exist any longer because of rain, overgrowth, and zero maintenance and use are easily found on the mapping software. Every time I had to cut off or bypass something, easily found other ways around because of all the detail and time spent on these maps. This is a picture of a road we ran last year. really the "road" got less and less visible, and more over grown until it turned into nothing. It got to the point that we were just riding the line on the GPS. we followed the line and 10-15 miles later we picked up the other end of the road. No idea if this route exists on any other maps or not, but I would have never come across it otherwise. Ive rode now from Temecula to mono lake and back almost all in the dirt based off of routes created 100% from California trial maps. never had an issue. If the guy who created it reads this, you are the man!!! Keep it coming.

great write up. Hope it sells well and pushes the other manufacturers into updating older dual sports or coming out with new models that fit the CRFL, DRZ, WRR, LC4, niche.

Got one on the 200xcw and it works great on all kinds of trail conditions. Haven't been to the desert yet. Seems like it would work just fine until it gets torn to shreds. I think the stiffer sidewalks and harder rubber compounds really standout in these conditions. I'm guessing the performance will be great but the tire will get beat up much sooner then it wears out in fast nasty desert terrain.

I Inherited a 2015 V-Strom 650 XT. Guess this makes me part of the big bike crew now, even though I hate coffee and Starbucks. All the gear I carry is based around small bikes, which is perfect for day trips on my 200xcw, but I started thinking about what I may need for the vstrom. I'm guessing my mountain bike hand pump doesn't stand a chance to seat a bead on the vstrom if it went flat and rolled. Are you big bike guys carrying 12v pumps? Or a bunch of the CO2 cartridges? With plugs being the only option for tire fixes, is there any other reason to pack tire tools or tools to remove the wheels? The small 12v starter packs seem to be mandatory. What else do you carry that's really only specific for big bikes? Went out to Fonts Point this morning and started thinking about all this.

The XR650R is gone now, and going from that to this little 200 it feels like everything is out of control. I forgot what its like to have a light bike where small body changes make big effects on the bike. Having a bike that can stop on a dime is pretty nice. Im squeezing the brake like im still on a 300+ lbs bike and stopping 100ft short from where I need to be. its great. Finally getting back to some of these trails where the XRR was just a handful in sandy side hills and steep declines.

couples shots.....and that's where I went wrong.

Haha. That's fine with me. I thought the same thing though. It's pretty over grown in some spots. Also washed out pretty good in a few spots. I know it doesn't attract a lot of riders because of the small amount of ohv only trails. Would be nice if they expanded one day.....but doubt that will ever happen in my lifetime.

I'm terrible at long steepish down hills. Of course the video doesn't translate and kind of decline in the trail. Something to practice on I guess. I've been up this many times and have mostly avoided going down. Every other time was on a 300+ lbs bike, so this was a weird feeling. This time I had a camera. Guess I should get off may a$$ a little more and not try to barrel down it. After watching this, the first thing I thought was slow is smooth, smooth is fast.

Picked up an 06 KTM 200xc-w from another member. The last 2 owners have been SDAR members and did an incredible job building this thing up for single track. This thing is a trail weapon! The 200 exceeded all my expectations and is a blast to rip around the trail. Shot some video of the first ride. Hit hixon to just get a feel for it and see what it's all about. Got to do some very minor adjustments and I felt really confident on taking it to some of the hard stuff out this way and up north. I totally get the whole less is more concept with this bike.

I feel that! The last season I attempted to follow was brutal. Those miles of whoops were torture on my knees! Putting some serious thought into the 2019 d37 sprint enduro season for a change of pace.

Me and a buddy were just talking about this type of stuff. Bottle necks and insanity. We were watching this video from the big bear run a few weeks ago. Looks like Mayhem. It was interesting to watch, lots of full throttle tire spinning, rev limiters bouncing, sitting down, front tires butted up against small steps and rear tires smoking and dancing around. Maybe this was late in the day and everyone was beat, Im not sure. small scale erzberg action. Ive never done this event, maybe one day, but seems like you better know what your getting into and be confident in the rocks...or you're sucking dust for 200 miles. A couple minutes in you see a sweet little KDX with a dude in overalls just putt across the bottom of the screen and is gone in 5 seconds. Another "its the rider, not the bike" example.

thanks for the info. Im not over 6 foot, but have the same concern Bp has...will it fit me. Gotta try and hunt one down just to sit on it. On paper is seems perfect for trail riding and all you are giving up is the top end speed and suspension that can handle all that goes along with that speed. Stay below 40mph and it has everything you can ask for. And I guess if I later get the need for speed, fork swaps seem pretty common. This also seems to hold true with the KDXs I was initially looking at.