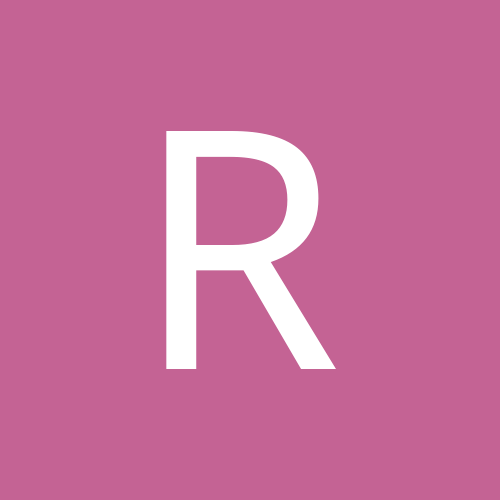 RobATK94
Supporting Members
Content count

424

Joined

Last visited
Community Reputation
0
Neutral
I feel that! The last season I attempted to follow was brutal. Those miles of whoops were torture on my knees! Putting some serious thought into the 2019 d37 sprint enduro season for a change of pace.

Me and a buddy were just talking about this type of stuff. Bottle necks and insanity. We were watching this video from the big bear run a few weeks ago. Looks like Mayhem. It was interesting to watch, lots of full throttle tire spinning, rev limiters bouncing, sitting down, front tires butted up against small steps and rear tires smoking and dancing around. Maybe this was late in the day and everyone was beat, Im not sure. small scale erzberg action. Ive never done this event, maybe one day, but seems like you better know what your getting into and be confident in the rocks...or you're sucking dust for 200 miles. A couple minutes in you see a sweet little KDX with a dude in overalls just putt across the bottom of the screen and is gone in 5 seconds. Another "its the rider, not the bike" example.

thanks for the info. Im not over 6 foot, but have the same concern Bp has...will it fit me. Gotta try and hunt one down just to sit on it. On paper is seems perfect for trail riding and all you are giving up is the top end speed and suspension that can handle all that goes along with that speed. Stay below 40mph and it has everything you can ask for. And I guess if I later get the need for speed, fork swaps seem pretty common. This also seems to hold true with the KDXs I was initially looking at.

Anyone have experience with the X-Trainer? Been looking for a strictly single track/technical trail bike and got kind of hung up on the KDXs, for the torque. then I was wondering what modern bike comes closest to the smooth power delivery and torque and came across some write ups of the X-trainer comparing it to the KDX. Now I'm interested. Wondering if anyone local has some experience, how they like it, or any disappointment. With it being a smaller frame, I'd really like to sit one one and see how different it feels. I'm on 5'9" so I can't image it will feel small, but I'm sure it's a different feel. I could live without the top end speed of the 300rr, as long as I still get the 300 torque.

Awesome. appreciate the help!! I will toss a few bucks in the SDAR fund if I can find a good bike through the club.

TNTMO, I saw that one. looks pretty interesting, but I know what it takes to keep ATKs running and where to get parts and all the compatibility. The ATK is rough enough at times. I think the CCM in north America would make things even more difficult. Its hard to beat the fact that you can still call the actual ATK factory direct and talk with guys who know the 605s inside and out.

For your sake, don't!! Ive done it twice and here I am looking for another. For my sake, don't you want room for that next new shiny bike?? Did you read the part about the beer?

Looking for another ATK 605. Anyone have one collecting dust or taking up space they are looking to sell? Any leads? Ill make a drive for the right deal and bring the beer.

Sneaker, you re right about that.......sale pending.

Bump for price drop. Some madness came up and I can no longer entertain trade offers. I need this bike gone. Price dropped to 3500 and will now include the stabilizer at this price. New pics as of this morning.

Agree with the Gaerne SG12 recommendation. I have a wide foot and think I know exactly what your talking about with the Tech 8s. I threw a pair of Gaernes on and it was perfect!! other then then price tag. Another one to try is the tech 7. they don't fit anything like the tech 8s and have more room in the toe box area. I went with tech 7s because of price point. I don't think they are holding up all that well and my next boot will be the SG12.

I might be going to Yuba City for work for a few weeks. I also might have the option to drive, in which case I will haul the bike. Any good riding areas out there? Im not too far from Tahoe, but not sure what its like at that elevation this time of year. Im sure there are places to ride, I just don't know where. Anyone know the MUST hit spots?