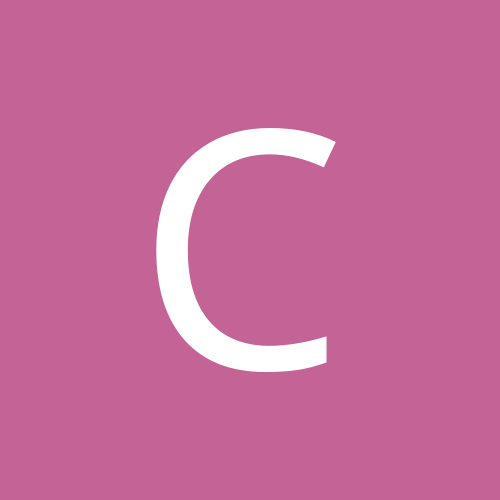 Content Count

334

Joined

Last visited
Everything posted by Czechsix
It's always had no trespassing signs up....they're bogus. Not the only place land owners have done that in an attempt to declare a public road "private". I just follow the maps, pay attention, and ride.

Tenaja Truck Trail out to Cleveland NF, DeLuz out to Temecula, 76 heading east will get you into some interesting areas, then there's the Super Sekret Squirrel Site . There's enough stuff to keep things interesting, plus you can always shoot out to the desert. Eats and stuff, I dunno.

I can't make it, bike is still down, but that's the best place to park unless you want to ride in from the north and park at the off ramp.

Haven't seen that clip, don't really watch TV any more. Good little monologue, and lots of truth in it.

Hey Pyro, if yer not joking about, I'd be interested in hearing your experiences with the schools and job possibilities. I've considered it too, do OTR for a bit, then go Class B or A locally - maybe an end dump. I'm too old and creaky right now to do what I used to do (archaeological tech), too pissed off at the state to get another business going, so I'm looking at job potentials. If you're actually going for it...break a leg dude. Good on ya.

I'm not even going to address how I feel about this, but there's quite a bit of activity over at Calguns, if anyone wants. There's a complete list of numbers, emails, the list of the amendment revisions, current status, etc. I don't know if it's kosher to list a URL here, so I won't. But if you care at all about this, head over to Calguns and join the fight in the 2nd Amendment forum.

You can probably recover costs by selling parts....but yeah, PITA. But that's GL sales for you, win some, lose some. Quite the grenaded case though.

Way too cool, thanks for posting that. Events like this always bring a smile - great to see Preston Petty out there too!

Had to pull the head on the XR400 to deal with a recalcitrant auto decomp assembly, so might as well do new valves, cam, cam chain and guides, and get a few more CC's out of her (looking at the 416 overbore). So basically a three angle valve job that's done right, and an overbore that'd done right. Who does good work in North County? I've got a racer buddy that told me take it down to Motor Werks in National City..but if there's somebody local in NC that'd be great.

Yep, planning on the 450 chain. Looks like it's gonna be Racers! Thanks for the feedback folks, helped plenty.

Just saw the show on the DVR....oh man, that Uni looked incredible. Some of the other items looked terrific too.... Got the drool factory going. Sigh. Good show!

I'm sure Covered In Dust will agree with me on this one - never, ever bid on anything from GL without going out there and inspecting it. Don't put much faith in their descriptions, or even their photographs.....unless you're using nothing but play money, and can afford to lose it. One of the entertaining things that used to happen with DRMO, and then GL is when you go down and inspect your lot (I used to deal in military vehicles), and you'd find a nice example to bid on - you'd make your bid, and then win it. Do whatever you need to go pick it up (rent a truck, hire a low boy, whatever)....and then when you get there, you find the vehicle has been cannibalized while sitting on the lot. Fun fun fun. That happened more than a few times. Camp P, Barstow, the old Navy Field, Yuma, Tracy, Vandenberg...yep. Fun. Grrrrrrrrrr.

Godspeed Andy....thanks for the work you did. Made the world a bit lighter place. RIP

Wow, impressive. BD's were, and are, pretty cool aircraft.

What the helllllll........

Thoughts...hmm. Stupid hurts? Yep, I'll go with that one. The driver had a personal introduction to the principle of cause and effect.

I'll try to be there for a couple of them. One of the things that I remember helping, back when I was sahara club, et...the bad old days....we (CORVA, SDORC, and others) would show up wearing a specific color - usually orange. Orange T-shirts, or orange hats. It made a pretty big impression on the board members seeing all the orange in the crowd, I remember that we outnumbered the enviros, was great to see. If we can get enough folks, might want to do the same thing, give them a better idea as to how many of us there are.

It's a north county shop, but KB Motorsports up in San Marcos is a good shop. No BS place. Owner is a rider too. Primarily a BMW shop, but the most interesting thing I saw there was a Bugatti lol. Weird. Has BMW factory trained mechanics.

dirtdame is smarter than I am. She knows how to add pics.

Basically, find some rocks, logs, whatever works and use them as cribbing to lever the bike up. (edited to add...you'll find a sweet spot in the balance where the rear wheel will be off the ground. You might have to put some weight on the front end though...rocks work good, so does a jacket or shirt filled with sand or dirt) Alternately...lay it on it's side. Or find some nice terrain that'll let you lift it ip.

Guy's still missing, outlook is pretty bleak now. I wonder if he found a new cave out there, or a deep hole.....

BOLO for Guillermo Pino, 26, a hiker last seen Sunday, April 8 at noon at the Arroyo Tapiado mud caves in Anza-Borrego State Park. Barefoot, red shirt, blue jeans. http://eastcountymagazine.org/node/9286 http://www.10news.com/news/30869418/detail.html

D'oh! Yeah, that's a bit far for me. Well, if you do find an auction up here, you know where to reach me

Where's the auction at? If it's north county, I could help you out.