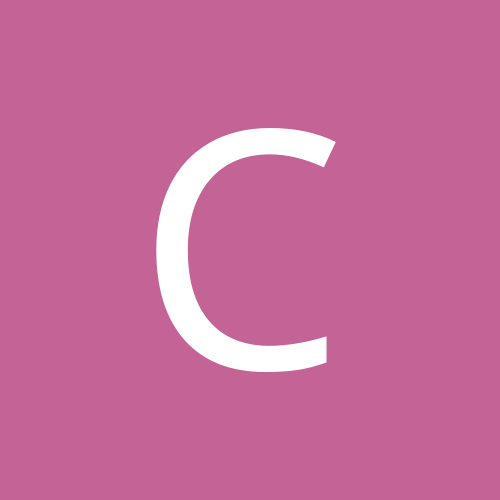 Content Count

334

Joined

Last visited
Everything posted by Czechsix
I might make it...bike is down though, so it'll be in a cage.

Heheh.....I like how they use WET sand for the demos. I would have liked to have seen some of those techniques used on some of the bottomless sand out there.....

All good tips. I try to stay loose on the bike, let it work under me. Weight the rear more than the front, if you get into trouble, grab a bit of throttle. Keep momentum up. Keep speed up. If you're doing lots of sand - air down. Best tip I think - go ride lots of sand. It'll get easier, but never easy.

Damn...just damn. RIP Ben.

Sadly, this is nothing new. When I was actively working in the field, every so often we'd come back to our site and find it had been raided. Could literally be in the middle of nowhere, and still we would be watched. Most of the sites that are accessible to the public have been damaged, destroyed, or in some way altered recently. The best sites, as far as preservation go, are on the military reservations, where they're protected, more or less. China Lake, for instance, has some incredible rock art. But it's not open access to the public. More than likely the perps will never be found. If they are found the penalty will amount to pretty much nothing. The profit margins are incredible too when selling artifacts. Oh well. Humans. What can you say.

about all we can do is carry a couple of trash bags. I go shooting every so often up in Hemet, at Bee Canyon. That place is always being work partied by a group of CalGuns forum members. They do a great job, fill up dumpsters - and two months later, it's the same all over again. Pretty disgusting and demoralizing. Been that way for as long as I can remember though.

Czech - 1 PastaPilot - 0 Just wait till next season!

From Marty's site: "Update as of Aug. 27, 2012 at 3:03 pm: Please check back here for any updated information that might be posted during the week since Marty is trying to see if he could possibly open again this coming weekend or soon and will post here and on his facebook if he can. Here is an update from Marty in his own words on Aug. 23, 2012 about his 6-week young MX track in San Diego's East County: "As some of you so. cal riders already knew from previous conversations with me that there have been some internal financial problems with the property where the Marty Smith MX Track currently sits. As of yesterday the bank has stepped in and made some mandatory internal changes on all the property involved. The good news is the Marty Smith MX Track was allowed to stay up and running. The bad news is under the strict financial guidelines required by the bank now in place, it is with great sadness that this weekends Saturday and Sunday practice will be the final 2 days until I can restructure and reorganize the financial mess we have been dealt. I cannot thank all of the riders who have been out and supported the Marty Smith MX Track to this point. I will keep you all up to date on things as they develop. My intentions are as I said to restructure the original financial plan that is currently in place and reopen as soon as possible at this same location with a much more realistic plan, Marty".

Yep, UCSB is...entertaining. Just wait till you see what they do in Isla Vista (IV). At least there's no need to buy furniture, if you get there at the right time. LOL>

Great pics, thanks for sharing them. I hear you about the pics stealing riding time. Always wondered if the resolution on Gpro's or Contour HD's is good enough to do captures and have a still come out decent. That would be one good reason to own them.

What brand of car? I've got a good friend, in San Marcos, that does work on euro imports - primarily a BMW shop, but also does Mercedes, VW's, Volvo, and quite a few real exotics. Can't recall seeing many domestics in his shop though. He's honest, and his rates are about the same as everyone else. His mechanics are good guys too. Also almost of them are riders or racers...which is a plus. KB Motorsports, Kip is his name, if that helps. You can tell him that Greg sent you....

Crazy danged fool kids. You just watch. Next thing they'll be doing tricks in the air. Nice vid, thanks for posting.

Ok, that's weird. The first link opens for me just fine, and it's not cached.

http://sandiego.craigslist.org/esd/wan/3308835963.html "HAVE YOU SEEN ME? PAIR OF HONDA ATC 200X THREE WHEELERS MISSING HELP - $911 (SAN DIEGO)" Two 1985 Honda ATC 200x Three wheelers Were stolen Saturday Night. They are almost Identical. If you know who has them or have seen them Please help me out.. They are Part of our Family. any info help, I JUST WANT MY TOYS BACK IF I GET MY TOYS BACK I WILL HOOK YOU UP BIG TIME 510-377-5141 If you go to the CL ad, the poster put pics of the truck used by the rat *******s. Might bear to keep an eye peeled, there are also some fuzzy pics of the thieves themselves.

up again. and a new one, from the same case. With a new pic of one of the thieves... http://sandiego.craigslist.org/esd/wan/3313596464.html

Yep, I think it was the same guy...they updated another post when they got photos. Too bad the resolution wasn't higher.

Oh well, off to the next one..it's out there somewhere.

feck, I'm an idiot. they posted that on the 23rd....but then again...if you do an ad on CL, and then modify it, I think I've seen the ad keep the original date. I guess it's worth a try.

That chrome peeling off should be easily identifiable...bboyle, whatcha say?

http://losangeles.craigslist.org/lgb/mcy/3291099305.html ???? Parting out a DR650, Lakewood area Los Angeles.....

My IQ just dropped thirty points watching that. And that's not something I can afford to lose. I think I'm in negative space now.

Dammit that sucks. I hate thieves. I'll keep my eyes peeled for it.

We had a local gathering from ADVRider for a while, advertised the hell out of it, probably a dozen or so folks said they were interested. Three of us showed up. Then it was the same three next week. And the same three. and the same three. and the same 3. And then we said the hell with it. LOL. Informal meet and greets are fine, but regular meetings don't seem to work. Then again, just saying that x night at x place is a designated meeting place for SDAR could work too. I'll vote for the Hennessey's in Vista. Since it's close to me, and I have no problem taking advantage of that fact. Or Ringers in Bonsall. That way we can show off to the local biker crowd, which can have the potential to get interesting.

If I'm around I'll try to join you guys too. BLM or formal range?