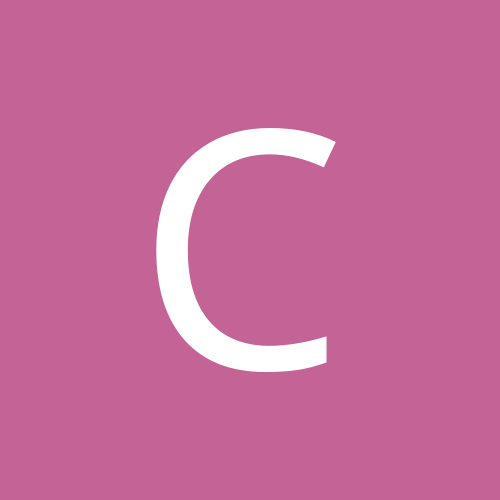 Content Count

334

Joined

Last visited
Everything posted by Czechsix
The old stuff was better...this is the neutered Kali style. But....better than nothing. Also better than a squirt of carb spray in the eye. Electrical contact cleaner also does wonders...trichloroethylene...ssshhhhhhhh

heheh...likewise, shoot me a pm. To answer your question, use forums like this, and then a local FFL to do a PPT. Unless it's an antique, pre-1895, or C&R. If you want to throw out an ad on a very large, California specific forum, use Calguns.net. I'm North County, I could tell you several decent FFL's up here, but down there I've only used Don Gussler, Discount Gun Mart, and once Turners for a PPT.

Terrific ride report, many thanks for the read and the pics!

Next year! BTW, he's also running a raffle for some nice stuff, if anyone wants to get in on it.

Antonio Narino, from Escondido is in it this year. He's number 164 and his ADV handle is Farioli. Good luck to him! I think he's flying out soon, and is in the Marathon/Malles Moto class. Looks like he picked up a Yamaha race bike from last years Dakar, so he should be well equipped. Also looks like he's been doing quite a bit of practice running in Anza Borrego, and I see he turned up at one of the Desert Dashes too.

Yep, I'm thinking heat also..... Heat exhaustion is brutal and really insidious. Can take a long time to recover from too, longer than most folks think. But he was also a rider with some experience, so who knows for now. RIP

In AB? I have an acquaintance with a 4x4 camper thinking about heading out there for New Years, but I haven't been out recently enough to give him some good feedback. The truck is capable enough, but the real questionis whether they've been seriously washed out. Any info appreciated.

Ok, sounds good for now....might be brutal by New Years. Maybe I'll take the TW200 out and do some assessment tomorrow...ack, no, can't. Too much work. Hopefully dsfox, hodnettjj and maniac will chime in.

Sneeker shall show you the way

Looks nice, and probably fat chance that we'll ever see it over here.

I'm looking at getting a larger displacement bike. As usual...something that's somewhat dirt capable, but the reality is that 90% of its life will be on slab. Something that's 700-1100 or so displacement, needs to be low maintenance (I guess that locks out KTM and BMW...ouch). Some rough terrain (ok, dirt road, forest road, probably no single track, nothing technical...just fun sightseeing type riding). Able to have 2 up, capable of carrying a light load. Decent manners on street, decent manners on dirt. Weestrom is a possibility, for some reason Vstrom doesn't do it for me. KTM and BMW seem to be high maintenance, Versys....maybe. XR's are too dirt oriented, same with DR's. WR's ditto. Tigers seem to have some issues with reliability too...hey, it's a Triumph. And what the hell is a stepper motor doing on a bike? I'm seeing the Tenere as a possibility. Ideally it'd be below a liter, but I'd be willing to deal with a 1200 instead of waiting a few years. Who's got a Tenere? Thoughts? Reviews? Yeah, I've already done the ADVrider bit....with 1600 pages of blabbing. lol. I'm looking at a 2012 right now from EC Motorsports.

Hey, Uncle, yeah, I'd like to hear any comments he has about reliability, rideability, etc.

Sigh. Yep, that'll do it.

Now, see here....you guys aren't helping things out. Enough with this reasoning. Someone just needs to say "buy this bike", and when it doesn't work out I can point fingers

Well, that's also one of the reasons I'm looking at Tenere...shaft drive. No chain maintenance, no chewed sprockets....but then again, can't do regearing. compromises, compromises.

Maybe I'll look a bit more into the KTM/BMW world then. I was looking at KTM 950's for a while, might have to take a second/third/fourth look. Ditto with BMW. I'm definitely not into the dealer thing, I do almost everything myself...which is why I want a low maintenance bike Reality is that I'd be riding a couple of hundred miles on slab to get out to interesting dirt, at a minimum. Then rides up to Laguna Seca, etc. I'm seeing lots of slab, not so much dirt. If it's primary dirt, then I've got the XR to fill that role.

English review mid-way thru. This guy is speaking German not English Go about halfway in, the UK importer rep is giving a "review" of the bike - IOW, how awesome it is, how it fills a gap that no one else does, how much interest it's generated, how many dealers will handle it...oh, did I tell you how awesome it is? Well it is, it's awesome. Quite a review, lol.

Ok, revival it is. Biff and Skippy.

Oh yeah. I know very intimately on how things can go wrong quickly. You might even say I'm an expert at that. Thank God for most of my life I haven't had access to GoPro's.

Wouldn't mind trying one out...but don't want to move to Europe

Yeah, I'm waiting to see if they do the 700-800cc Tenere that's rumored...

I don't hold any high hopes...small displacement is one thing, but no product support is a deal killer. Seeing the past performance of Chinese bikes here....I'll watch from a distance while I try to find that killer deal on a Super Tenere or DL650....

I don't do regular public auctions any more, haven't for years. However, I do a fair amount of Government Liquidation auctions, and if you're interested in a vehicle there I can give you some pointers. But it's quite a bit different from public auctions. One basic thing though - always, always preview.