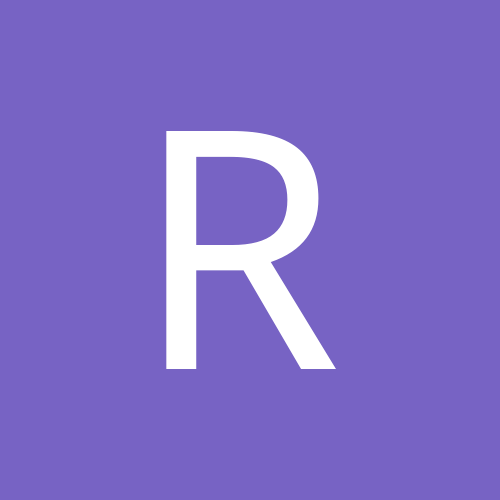 Content Count

18

Joined

Last visited
Community Reputation
1
Neutral
This is an edit. Ride is still on as originally scheduled.

I gotta make one of the few riding days I get count so I might be doing that! Haha I'd loop down and do Black Mountain TT afterward and drive back to SD.

oh that's unfortunate. I saw it was closed two weeks ago, but the Rangers said it was, and to their knowledge has been, open through when I called them on Monday.

Brandon and whoever else wants to ride, Saturday I'm gonna be at Starbucks at Westview PKWY in Mira Mesa (across Edwards Cinema) at 730am leaving around 8. Gonna be at the base of Nate Harrison Grade around 9am. If Palomar Divide Trail is open (Rangers said it should be), I'll want to take that to 76 instead of s7.

Hey Brandon, Lets do it. I'll have the details hammered out for me next week and I can come back and drop a meeting time here that works for all of us!

Maybe next time though! Know of any other good trails for smaller bikes around that area? I've been to McCain and Pine Valley multiple times and thought I would see what other areas have to offer.

Im riding up from Mira Mesa and meeting somebody from San Bernardino next Saturday to do some riding. Anybody here is welcome to join. So far the plan is to go up Nate Harrison grade, S7 to 76, and go up Black Mountain TT then split so I ride back to SD. I have two questions on this ride. 1. Where is a good place to stage and meet near Escondido beneficial to this route? 2. Does anybody have a better idea for a route? Seems like it will be easy going. My rides tend to hit locked gates though, and I wanna get the most bang for my buck.

hey lorbs. it was fun getting my feet wet again this morning looking forward to more of your rides. It looks like i'm not gonna make it out tomorrow. gonna be more active after October as it cools down.

lorbs, Sounds good! I'll be at the culdesac around 7. I'll try to make it sunday also. Black Colorado with Texas License Plates

I'm meeting someone on their KLR on the 24th at Pine Valley at 7 am. Gonna hit Corral Canyon too.

I plan to ride through bee canyon at some point sunday, can't make it friday. Going to Idyllwild from Anza and back on dirt. Gonna take it relatively easy if I'm by myself. If you can also ride Sunday I'd like to hit some single track too.

Thanks for the feedback. Fortunately, I always carry an extra tube so no worries here (knock on wood). If I'm to be had, I'm in. This sounds like a great opportunity.

I'm interested in this. I haven't been on the forum for long, but I've got a couple riding years under my belt. What do you usually pack on a baja route?

It's a long shot but somewhere along my ride today, my license plate fell off. It is a Texas plate with registration sticker good until 08/19. I'll be out looking again later, but if anybody rides there and finds it someday... I'm the rightful owner Otherwise, it was a good easy ride today.