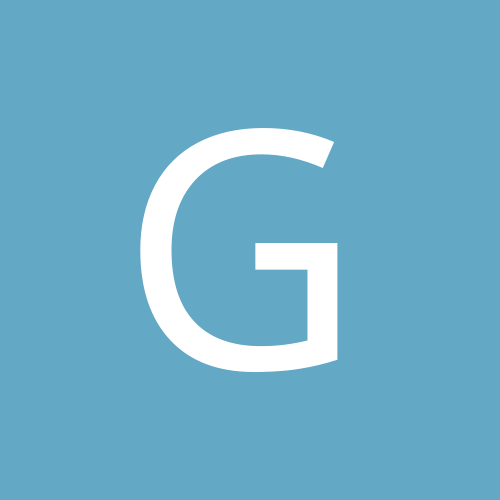 Content Count

5

Joined

Last visited
Community Reputation
0
Neutral
About GreenTiger
Rank

Total Noob


Birthday

08/11/1976
Sorry, forgot to answer this. Pirelli Scorpion Trails are on it. I know they're not really trail tires, just curious how they will hold up.

Thanks everyone! I guess I should just start buying spare levers now? Haha. I know my big fat Tiger will get scratched up. My wife doesn't know, but it's always easier to let her know AFTER it happens. I'm not worried about it! I would have liked to go on the big bike ride today but I had an interview so no go. Hopefully soon!

Yeah, I knew that would happen eventually with the 636, and I know it'll happen with the Tiger too. I always ride with full gear which is what saved me from serious injury in my accident. I may look a little out of place riding some trails with a leather street jacket though until I can get a more appropriate jacket!

Yeah, I figure the Tiger will get dumped eventually. Obviously I don't want it to happen but I'm realistic in knowing that it'll happen eventually. Maybe I'll just have to borrow my friend's 690 SMC for some tough trail rides haha.

Hello all, thanks for letting me be a part of this forum! A little bit about me, I grew up in Ventura County (Camarillo), but my wife grew up down here. I've lived here in San Diego longer than I've ever lived anywhere else, so that makes San Diego my home! I'm in my late 30s (almost 40 hah), and I've been riding for about 6 years, strictly street. I crashed my '05 636 a few months ago. It was only about 30mph, and other than a little wound in my lower leg I was fine, but my bike was totaled out (it's now my track bike). This seemed like a perfect opportunity for getting the adventure bike I've wanted for a long time! I wanted a new Tiger XCX, but my wife convinced me that maybe a used Tiger was a better choice, so I ended up with a '14 Tiger 800 XC. I wish I had the upgrades in the new model, but I'm loving this bike! I'm completely a noob at riding a big bike in the dirt. I've only done a little dirt biking even though I own a KX250 as well. I just don't have a truck or trailer to get it to the desert. But I'm very excited about this new venture into riding! I've lurked a little on the forums and saw some noob rides, so hopefully I can get in on one soon. Question about the noob rides though. I currently have the stock tires, which are obviously street tires even though it claims they're trail. Would I need knobbies for the noob rides that you all go on?