Last night Piratemonkey e-mailed me, expressing a desire to check out some new riding areas. So I e-mailed back "let's ride Hixon trail, Bee Canyon and Thomas Mountain. When do you wanna go?" Turns out that the very next day would work just fine, so I called Jeff and alerted him of our new dual sport plan for the weekend. We trucked our bikes up to the familiar staging area on Tripp Flats truck trail and prepared for a leisure day of trail and pavement. The morning started off just peachy; the sun warming us and a nice breeze carrying the smell of sage and wild fowers across the hillsides. We opted out of any heavy sweaters, but decided to wear jackets "just in case".
So after a quick warm up, it was up the road to Hixon trail. We saw a few riders out on the main road, but didn't encounter anybody on Hixon. The trail was in pretty fair shape and we made our way down it in an orderly fashion without any mishaps. Then we hit Bautista and rode the pavement to Hemet and out Florida street to Bee Canyon. Again, not many people at the bottom of that road. The silt, which had been a problem on the Temecula dualsport ride a few weeks ago, was quite settled and packed down for the most part today, so we had very little trouble with it and proceeded up the winding road, ever higher and into overcast conditions. It was blissfully cool now and not like June weather at all as we made our way towards the trees. When we got to the creek crossing, nobody else was there. This was a great opportunity to stop and play in the water, so we did. This would prove to be maybe not the wisest decision of the day when we finally reached the pavement with our duds all wet. It was COLD up on top of the mountain. We shivered our way into Idylwild and stopped in at Joannes for some lunch. Our clothes had a chance to dry out a bit before we hit the road again. A good thing, since the sky was pretty threatening by then. As we rode towards Little Thomas Mountain road, I kept getting hit in the face by something. I finally realized that it was frozen rain! Luckily, we rode out of that in just minutes and were on our merry way back into some sunshine, if only partial. We ran into a group of big 'ol KLRs up on Thomas Mtn and Rob was with them. We exchanged some brief howdys before continuing down the trail. Got back to the staging area around 3:30 or thereabout.
All in all, a fine day of riding and company and unusually perfectly cool weather for the start of summer.
Peefur guards Jeffs gear before we leave in the morning.
The staging area.
A sunny start.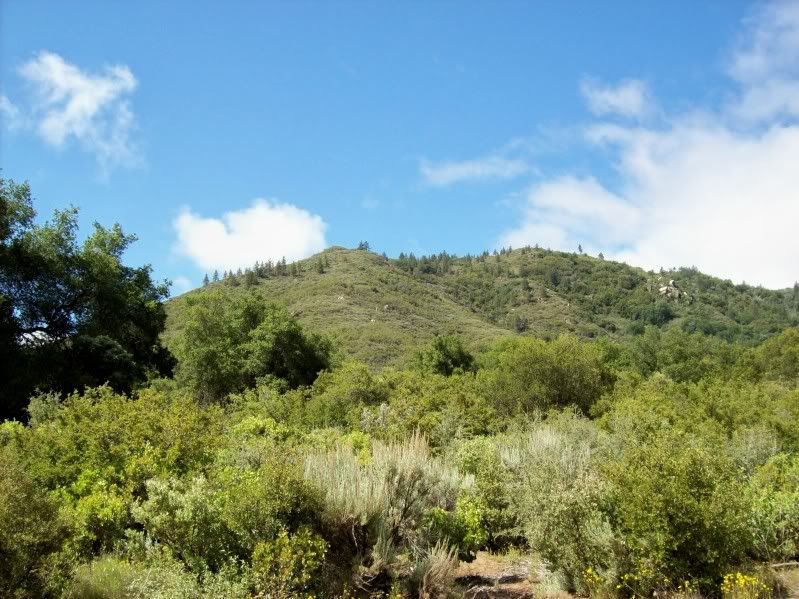 Zina on the trail.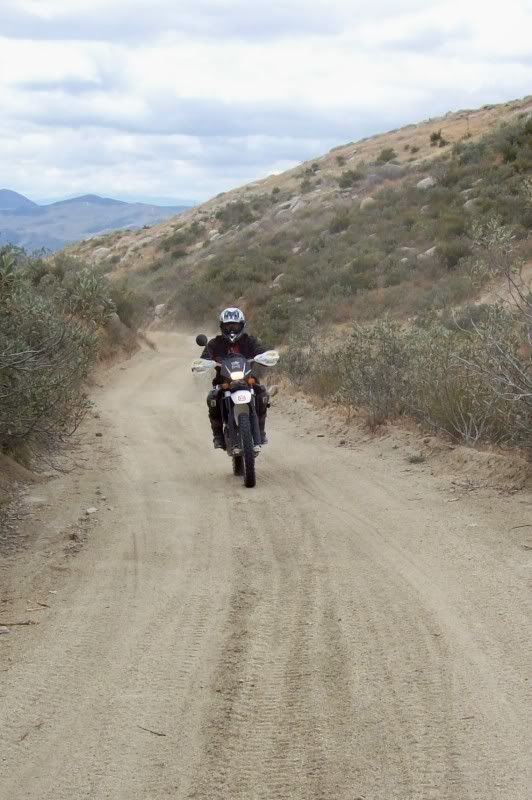 A rest stop on Bee Canyon road.
Playin' at the creek.
but not playin' submarine....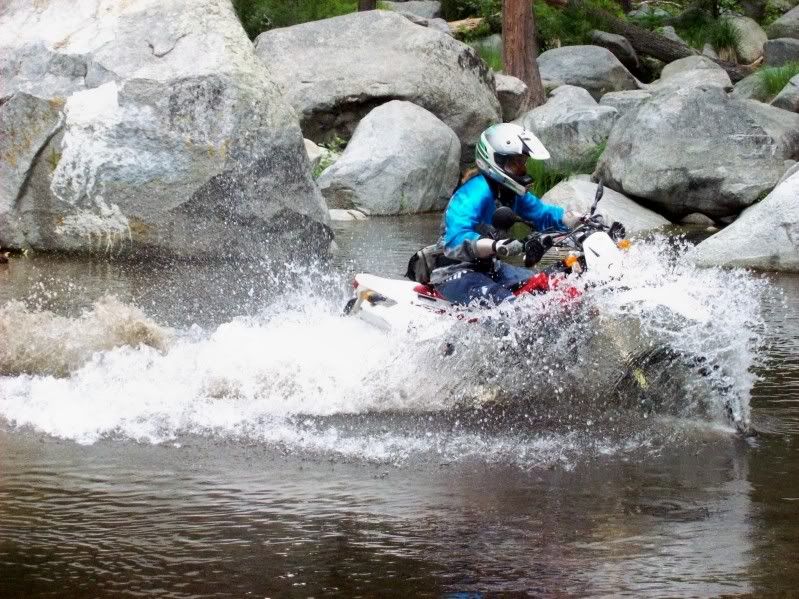 Jeff splashing around.
and doing his signature wheelie.
And then Zina.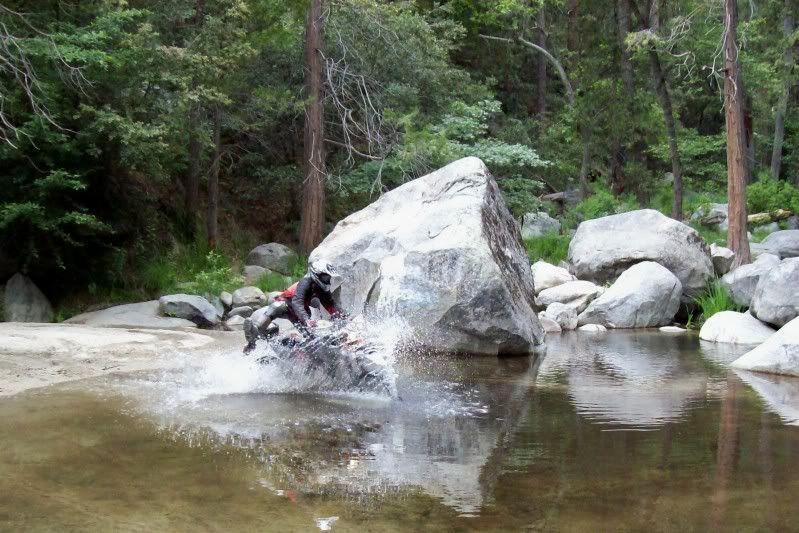 Practicing for Swan Lake possibly.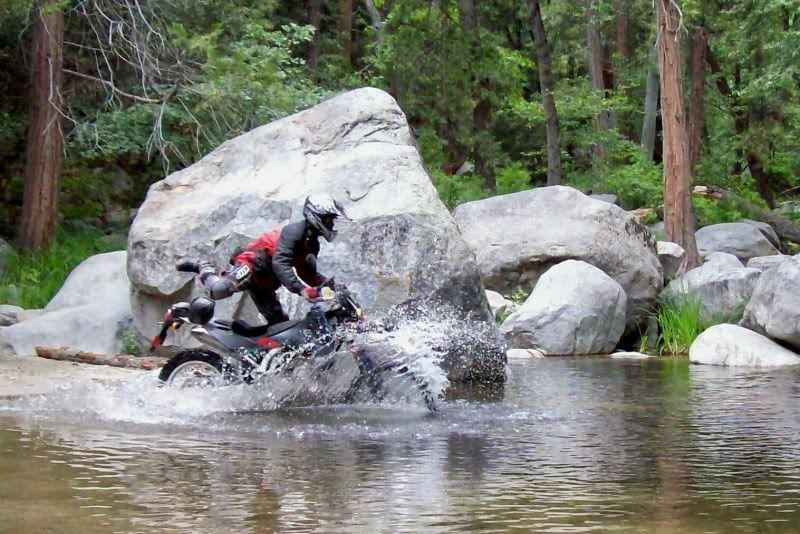 Under dark skies up in Idylwild. Husqvarnas; two outa three ain't bad.
On the truck trail that would take us off of Thomas Mountain.